Biking Gifts for Kids Who Love Bikes
Bikes and biking accessories are some of the most memorable and useful gifts you can give this holiday season. When you give a child a bike that fits them, you are beginning a life-long habit of healthy fun. They will learn independence, balance, and fitness.
Bikes are the only cycling-related gifts you can give. Accessories and bike-related items can transform a reluctant rider into an enthusiastic cyclist. Children love little items, like cool lights or a cute bell. Sometimes a little bling makes riding fun.
Check out our in-depth reviews of different bike accessories here.
When setting up a child with a new bike, don't forget to equip them with safety gear. These items make great smaller presents to give alongside a larger gift, like a bicycle. This biking gift guide will help you get everyone on your list.
For more information how to encourage your child to wear a helmet, check out this post!
As an Amazon Associate and member of other affiliate programs, we earn from qualifying purchases.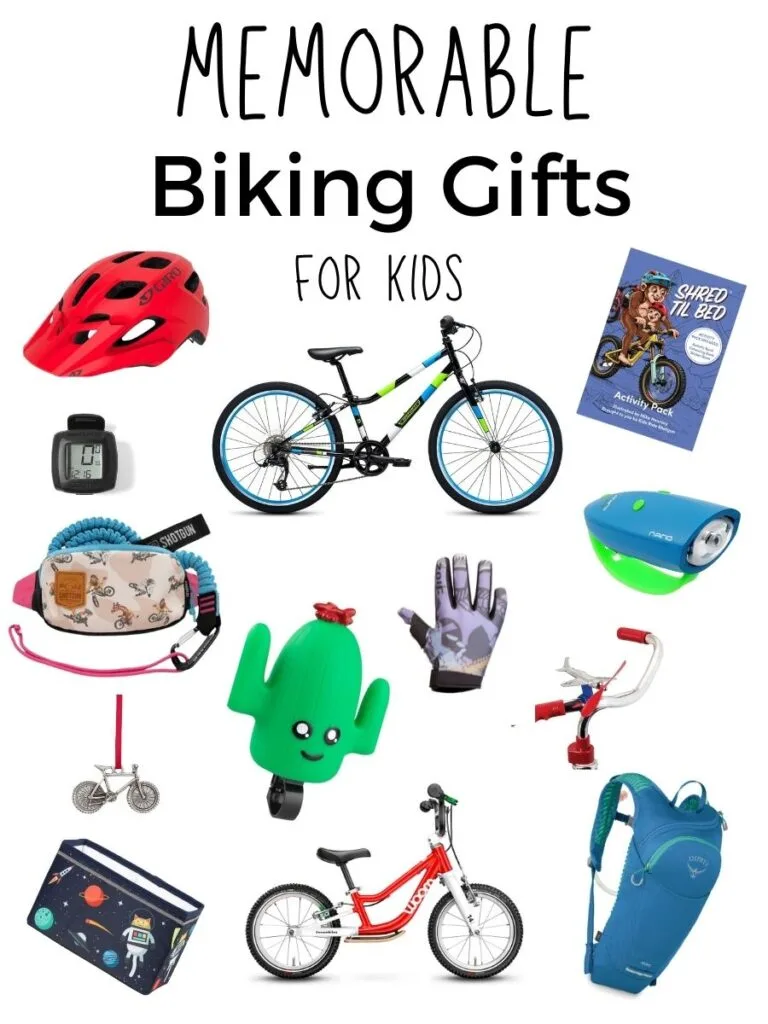 Best Bikes for Kids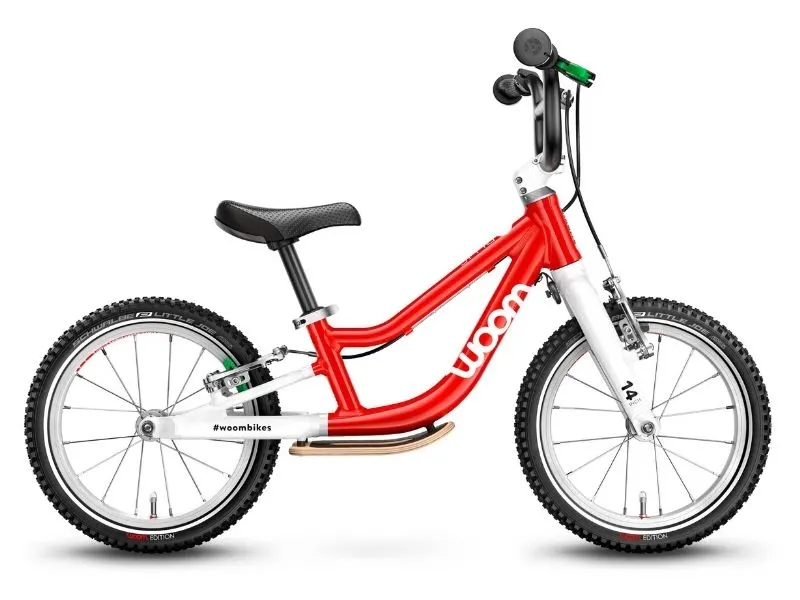 We are unabashedly huge fans of Woom Bikes! These bikes are lightweight and easy for kids to manage. The Woom 1 PLUS is a balance bike with handbrakes and a surfboard for kids to rest their feet.
If your child is ready for pedals, treat them to one of Woom's lightweight pedal bikes. Woom's bikes are some of the lightest on the market, making it easy for kids to learn to ride.
Since it's the holdiays, buy a Woom bike bundle. The most basic bundle comes with a free book, bell, and gloves. Holiday shopping finished! Go enjoy some eggnog.
Guardian Bikes' goal is to protect young riders by making bikes safer. These bikes will stop safely and quickly with the single lever SureStop braking system. While many bike companies simply shrink adult bikes, Guardian bikes are designed with kid-specific geometry. They are easier to ride and safer than most.
Check out our reviews of the Guardian Ethos and Airos here.
For those of us in snowy regions, winter usually puts a brake on biking. But if your kid has a fat tire bike, she can power through the powder. Designed for kids ages 4-9, this bike can roll where others stop. The large tires and low tire pressure allow it to glide across soft surfaces, like sand or snow.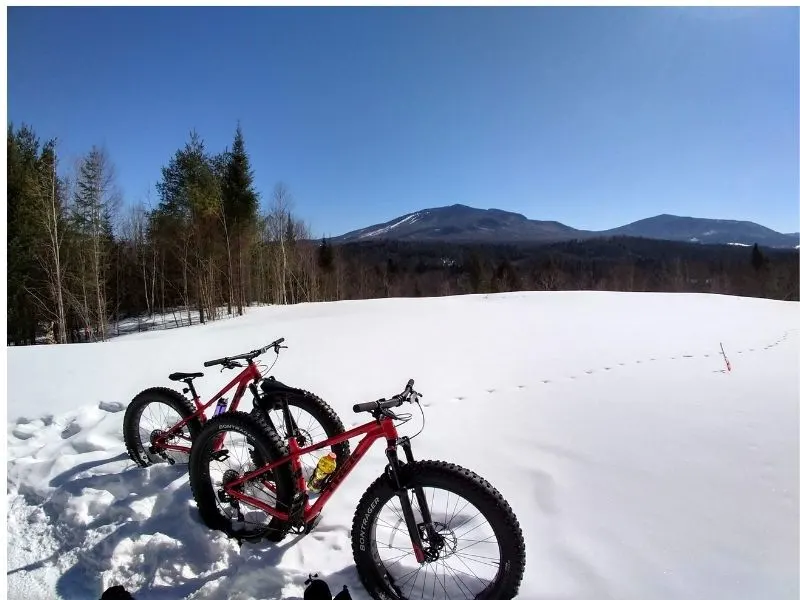 Gifts to Help Your Kids Bike With You
If you have a young child and you love to bike, you'll need a way to ride together! These gifts can help your family enjoy the journey without wearing out the youngest or confining every rider to a toddler's pace.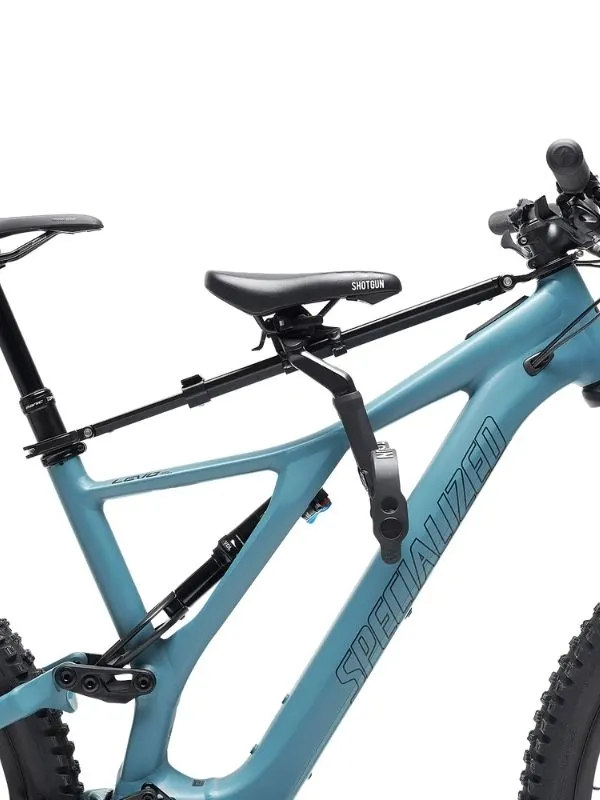 Give your child a front-row seat to the thrills of mountain biking! This seat, designed for kids ages 2-5, attaches quickly and easily to the front of an adult's bicycle. The Pro has frameless contact and will not interfere with your ride.
Walking a bike can discourage many children from riding. This tow rope removes the difficulty of climbing and allows your child to experience the fun of riding sooner. The tow rope attaches a child's bike to an adult bike, allowing them to be pulled up hills. It stretches slightly for a comfortable tow. When the uphill ends, simply unhook the rope and stow it in the cool, colorful hip pack.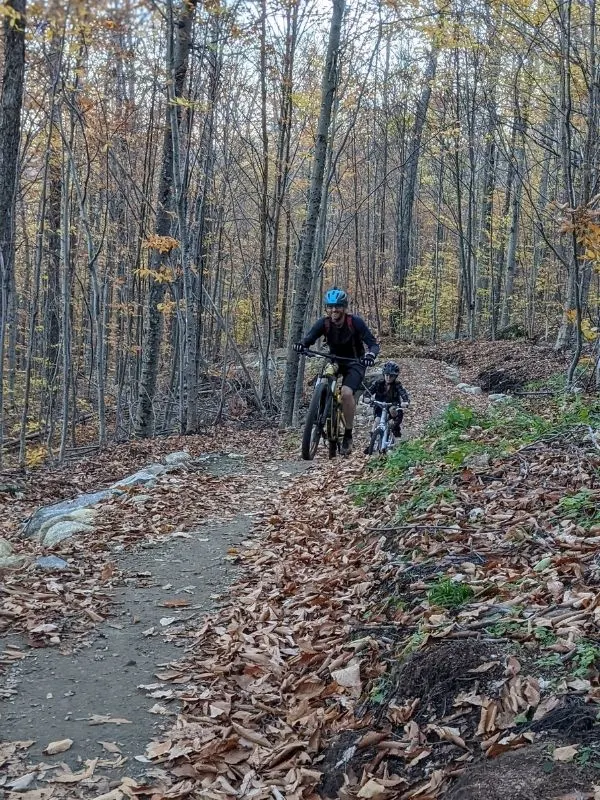 The trailer bike provides a great option for kids who are too old for the Shotgun Seat Pro and not ready to ride independently. With a trailer bike, families can cover greater distances without exhausting beginner riders. The Burley Piccolo's lightweight frame and stable connection make it one of our favorites. It also has seven gears, allowing the child to learn how to shift independently. The fit can be customized at both the handlebars and seat.
For more information, check out our review of the Burley Piccolo Trailer Bike here.
Stocking Stuffers for Cyclists
Bikes are not the only to show your cycling enthusiast love this season. You and your kids can celebrate biking with small stocking stuffers, cool clothing, and nifty bike accessories.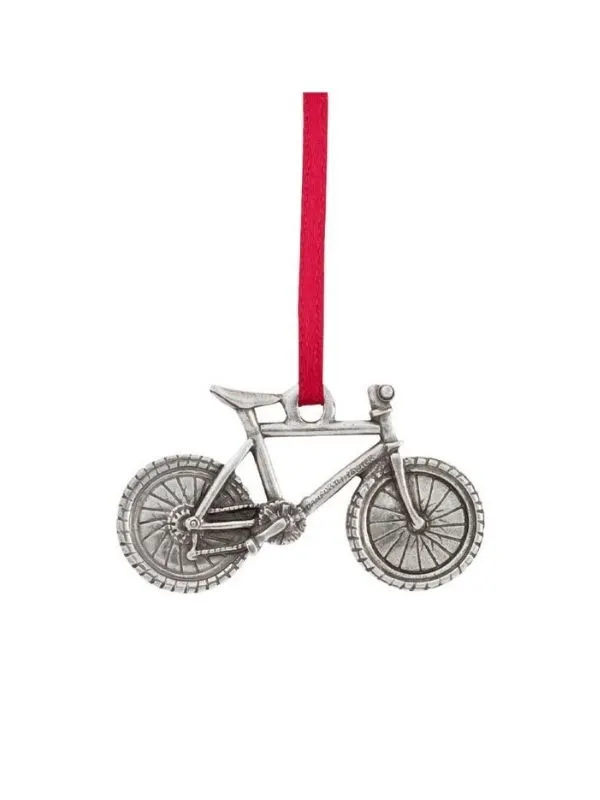 Handmade in Vermont, this pewter ornament is both beautiful and rugged. It's a perfect way to commemorate a year of biking. The ornament arrives wrapped in a flannel pouch and gift boxed. No extra wrapping is required.
Remember riding with a pinwheel on your bike? This airplane replicates the joy of watching that pinwheel spin as you sped downhill. But it's so much cuter and more durable. Its propeller will rotate as your child rides. The chrome-plated plastic will withstand some weather and its adjustable bracket mounts to most bike handlebars.
This colorful sticker can brighten any water bottle, binder, or lunch box while celebrating your child's favorite activity.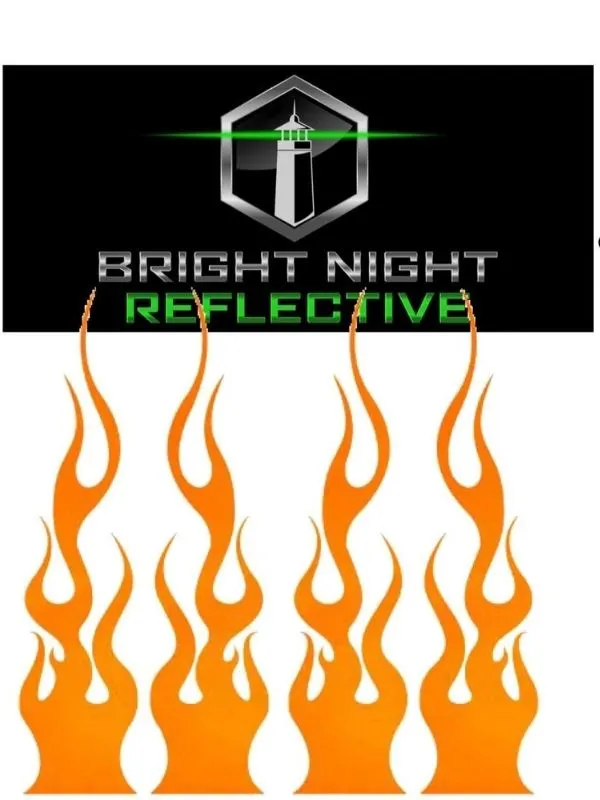 By increasing their visibility, bikers are much less likely to suffer from a collision. The best way to increase visibility in low light is to add reflective material on the moving parts of a cyclist or the bike.
These butterfly stickers attach to the rims of the bike and reflect a car's headlights, making the biker more obvious. While you can buy simple dot reflective stickers that do the same thing, these butterflies are beautiful.
The flame stickers are a rad addition to a helmet. Combine these with reflective dots on the wheels for a brilliant bike.
For a funky style, check out WOOM's reflective stickers. Let your kids decorate their bikes and water bottles with high visibility and highly entertaining stickers.
Biking Books for Younger Kids Who Bike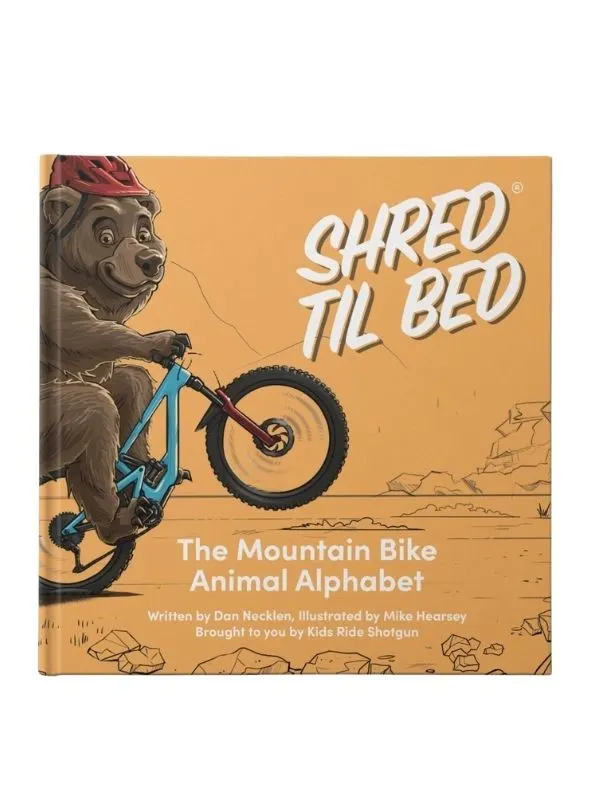 K is for Koala performing a kicker (a short, steep jump). L is for Lion riding loose. Learn the alphabet AND mountain biking skills in this quirky read-aloud. This is the perfect gift for kids who mountain bike.
This pack contains three well-designed books. An activity book with MTB trail mazes and puzzles will delight your child. The coloring book and sticker book will also bust boredom during biking's off-season. This pack would be perfect for those dreary January days after Christmas.
This bedtime book takes for a ride through the alphabet while teaching children to appreciate bikes and bike stores. Beautiful watercolor illustrations support the story of animal friends who discover the joys of a cycling lifestyle.
Books for Older Kids Who Bike
While admittedly not for every kid, this book is on my kid's wish list. He loves learning about bike mechanics. Even if your kid is not into bike maintenance, he should still learn the basics.
This book includes bike basics and mountain bike-specific guidance. You and your child can learn how to tune your bike's suspension forks and maintain the rear shocks. This book was written for adults but can be enjoyed by most people ages 12 and up.
Does your cyclist dream of pedaling around the world? This book will feed that dream. The stunning photographs and interesting travel stories will draw in your explorer.
He/She — and you — will read about family backpacking routes, European road biking adventures, and epic mountain bike rides. This beautiful book is sure to captivate the whole family.
Another excellent reference on bike maintenance, this book focuses on caring for road bikes. It features hundreds of illustrations and diagrams. Unlike Zinn & the Art of Mountain Bike Maintenance, this book includes information on how to prepare a cyclocross bike for racing.
Lights and Sounds For Gifts for Kid Bikes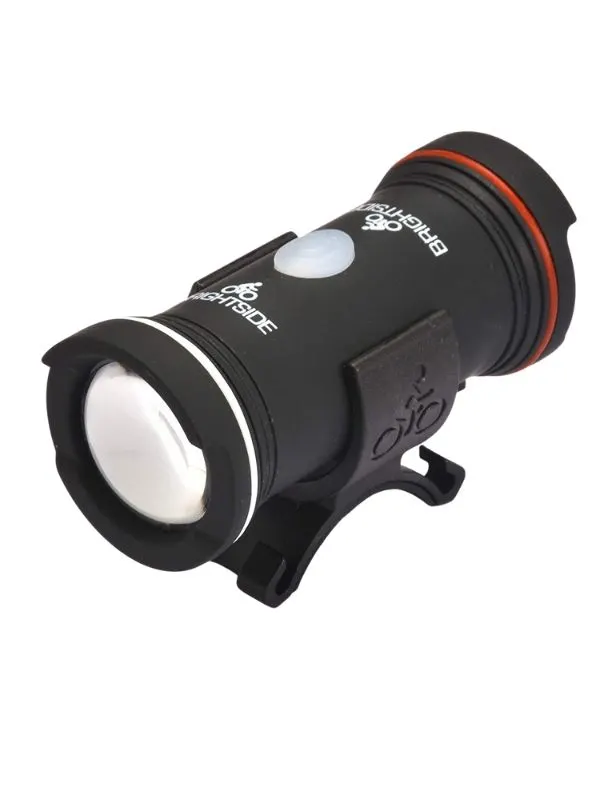 If your kid hopes to ride at night, a helmet light AND a handlebar light will help them cycle safely. This helmet light affixes to the top of the helmet and illuminates the path with a 100-lumen spotlight. A rear-facing light increases a cyclist's visibility to drivers and other cyclists.
Importantly, the light is weatherproof and should continue to work even in rainstorms. Rechargeable batteries are included, making this a wise and safe gift.
These lights are eye-catching! The spoke lights illuminate the bike wheels, increasing the rider's visibility at night, and look awesome! There are lots of color options. Your children can select one that matches their style.
The Hornit Nano Headlight provides light and sound to your child's ride. This small headlight emits three different patterns of light and to 15 sounds! This pocket-sized light attaches to the bike's handlebars and comes in multiple colors. It's a mighty combination in a tiny package.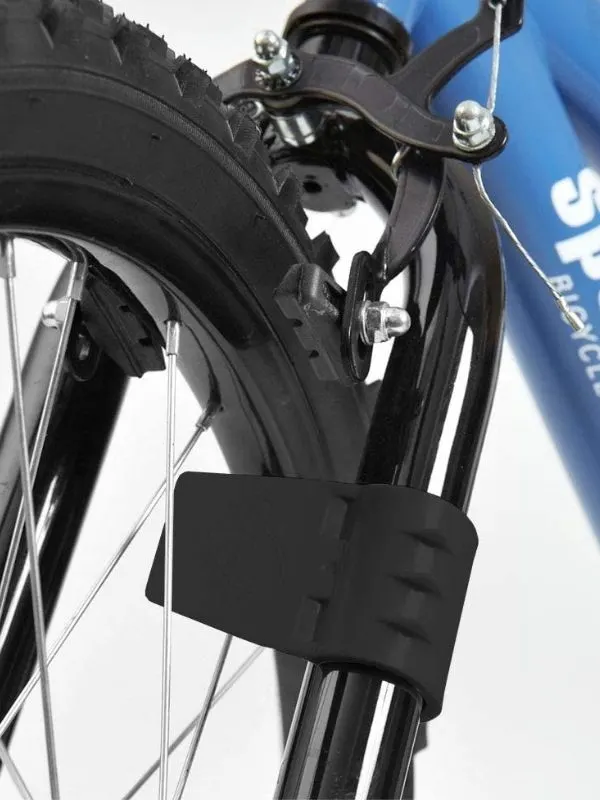 This classic kids' bike accessory makes the bike sound like a motorcycle! This sturdily little rumbler has been shown to keep making noise for hundreds of miles, and it's easy to install. The extra noise will delight your kid and alert pedestrians and bikers to their approach.
Adorable, emoji-inspired horns can add flair to your child's bike and warn others of your child's approach. The horn is easily mounted onto the bike's handlebars and will definitely draw compliments from others.
The Marque Beach Cruiser Bike Bell is for the more discerning, fashion-forward rider. We love the sleek design and bright pop of color. Because it makes the traditional "ring" sound, other bikers and walkers will be able to quickly recognize it and step aside.
Baskets and Bags for Kid Bikes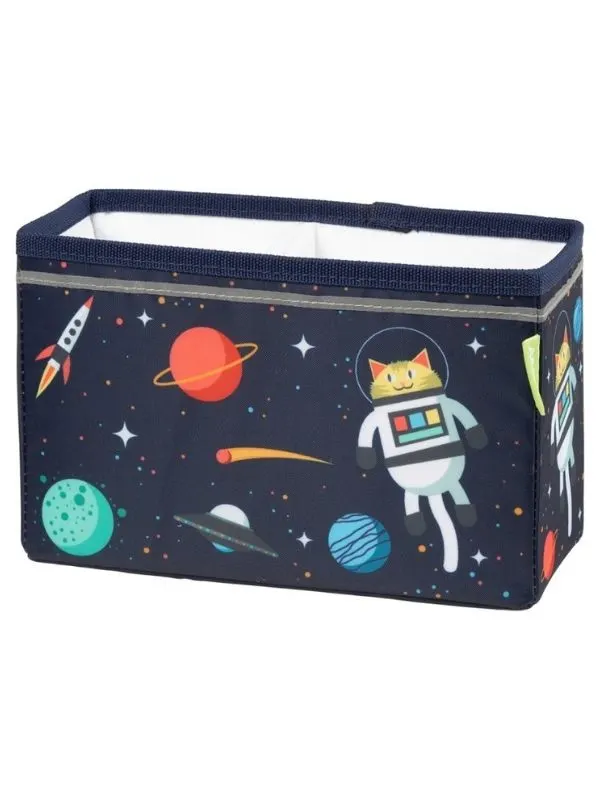 MSW Space Kitty Handlebar Bag provides a roomy spot for kids to stash their water bottles, snacks, or other treasures. The open bag is easy for kids to use but it does expose its contents to the elements. We love that it is constructed from durable, washable cloth.
If your kid would rather have their treasures protected, the Po Campo Speedy Handlebar Bag zips fully closed. Its hook and loop attachment makes it easy to secure and remove from the handlebars. The bag comes in multiple patterns and has a strap that allows it to double as a carrying bag.
Those who don't want to leave their stuffie or favorite doll at home will appreciate this doll basket. Their best friend can join them on their rides.
Bike Tools and Gadgets for Tweens and Teens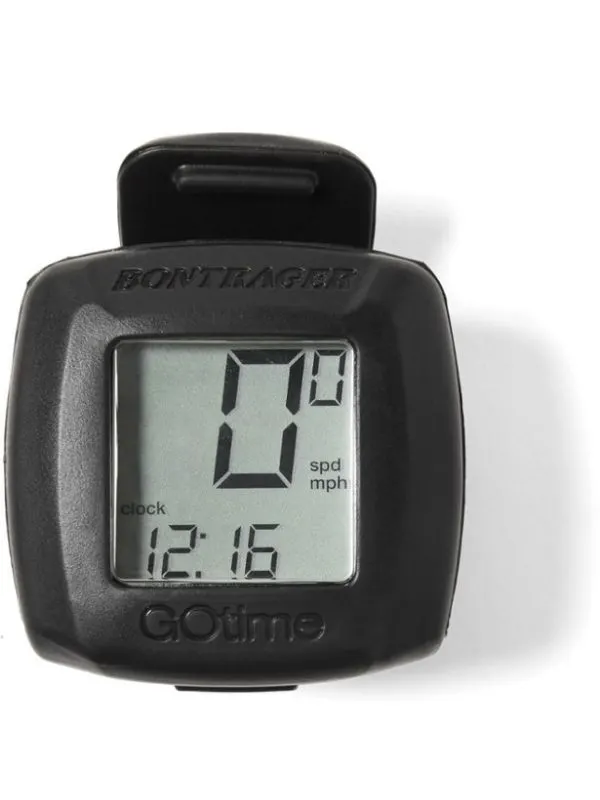 Do your kids always want to know how far and how fast they rode? Get them a cycling computer. This little device clips to the bike's handlebars and lets your child keep an eye on his stats while riding. My kids love comparing their speeds.
This handy repair kit has just about everything your child needs to keep riding. It contains an eight-piece multi-tool, a patch kit, two CO2 cartridges, an inflator head, and three tire levels. All the equipment is stored in a bag that easily mounts under the bike seat.
This kit may not be for every kid, but my son has it on his Christmas list.
This small tool is like the Swiss Army Knife of bike repair kits. It contains an assortment of hex and star drivers and an universal screwdriver for the derraileur. The lightweight aluminum multi-tool can easily slip into a hydration pack, saddlebag, or zippered pocket.
Hydration Packs for Biking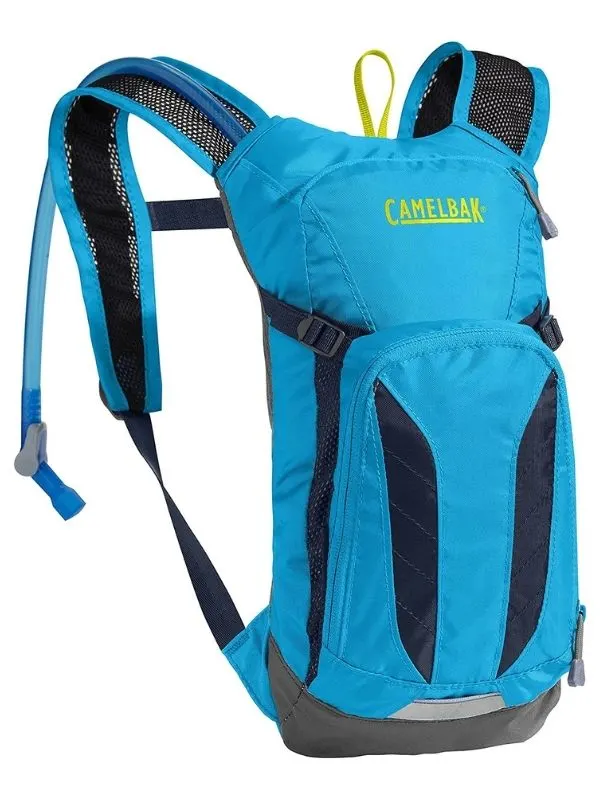 Small, lightweight, but mighty this hydration pack carries a lot of fluid for its size. The included reservoir holds 1.5L of water. Its snug fit limits bounce on bumpy trails, and the stash pouch is perfect for holding raincoats.
Designed for bikers, the Osprey Moki Kid's Hydration Backpack delivers on-the-go hydration. The reservoir holds 1.5L of water. Its low profile provides more stability than a bulkier bag. Kids can shove their raincoats or warmer layers in the stuff pocket, and its zippered pockets can hold snacks.
This biking hydration bag is perfect for older kids with big thirsts. Its reservoir holds 1.75 L of water! The pack is sized for kids 8-12 years old and has a large pouch for supplies and layers. We love the easy-to-access side pockets.
Helmets For Kids Who Ride Bikes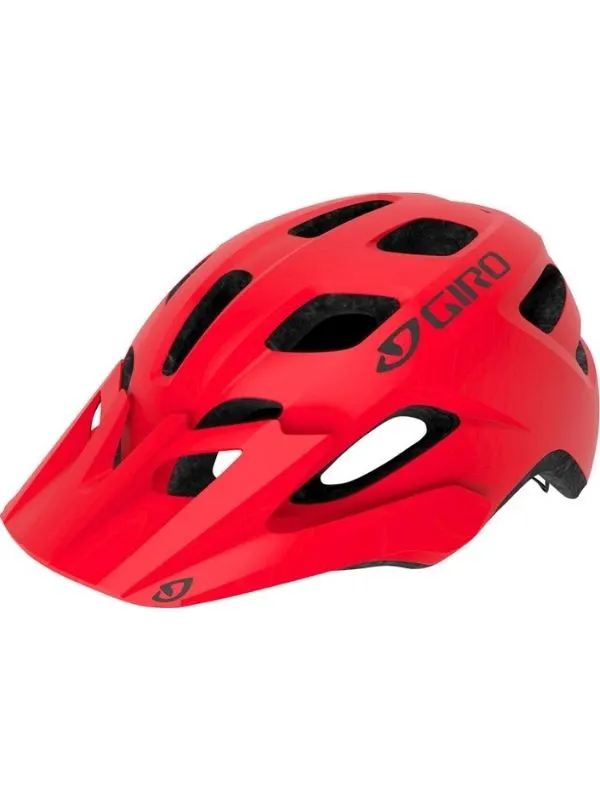 When a crash occurs, rotational forces can damage the brain. MIPS technology allows the outer shell of a helmet to absorb the rotational force without directly transferring that force to the head.
The Giro Tremor MIPS Helmet protects the head with MIPS technology, an in-mold shell, and a cushioning foam layer. You'll love knowing that your kids' are well-protected while riding. Your kids will love the athletic shape and its cool ventilation system.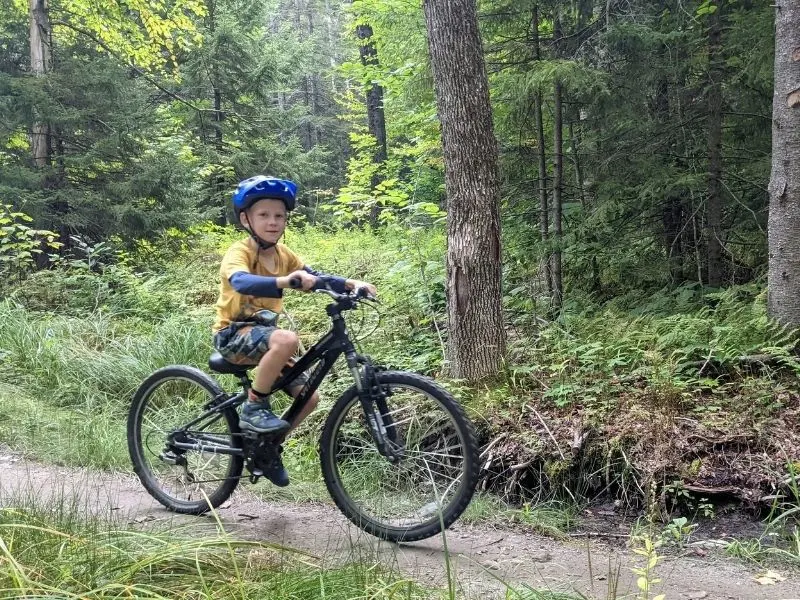 This simple-looking helmet has been highly engineered. It employs MIPS technology to protect your child's brain during a crash.
The flip visor is removable, and the helmet can be worn with a Bern Winter Knit Liner — perfect for wintery rides.
These helmets were designed for toddlers and feature a crushable foam layer as well as MIPS technology. The snap-and-go magnetic closure is easily operated by little hands. Great graphic designs ensure that your kid will look cool while keeping safe.
Biking Accessory Gifts for Kids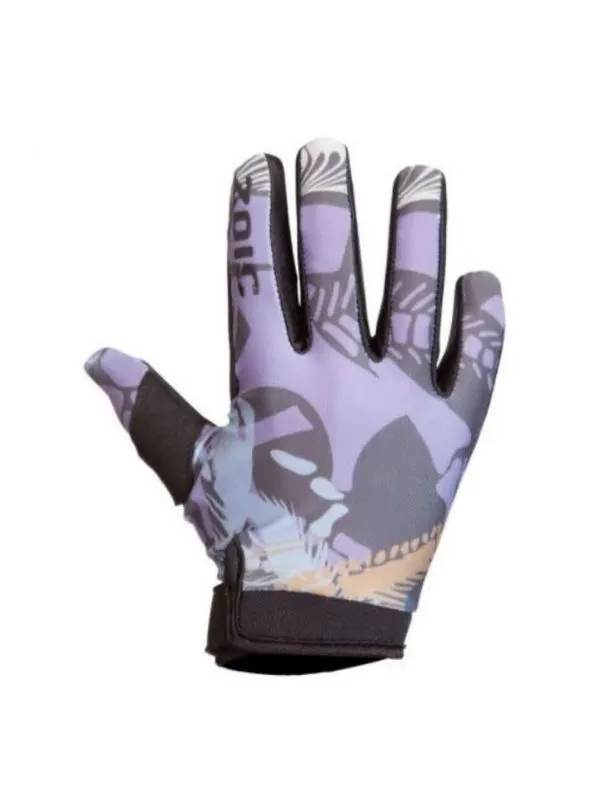 Increase your kid's grip with these child-sized bike gloves. Like all gloves, these will help absorb sweat and cushion the vibrations for cycling. Buddy Pegs Zioc Kids Clutch gloves are durable and compatible with touch screens.
While any flat-soled shoe may be used as a biking shoe, these are designed to absorb shock from biking and resist abrasion. They have a fun skater-vibe and grippy rubber soles.
In many regions, you can continue cycling even into the winter if you have the right gear. You probably already have a warm coat, wind-resistant pants, and a good base layer to help your child stay comfortable. Preventing heat loss from their head is harder.
This warm, snug helmet liner will protect your child's ears and head from chilling winds during the cooler season. Its sleek silhouette is designed to be worn under helmets. The fleece fabric is easy to wash and comfortable to wear.
Protective Clothing and Accessories for Kids
Young riders need just as much protection as adults do! The protective gear keeps your child safer while riding and is particularly important if your child enjoys riding trails or bike parks.
These knee pads are soft and flexible when your child is riding. The compression sleeve has breathable fabric and comfortable, body-mapped padding. Your kid can focus on burning the berms, not irritating protective wear.
During a crash, the Reactive Protective Technology hardens on impact — encasing your child in a protective shell.
Comfort meets cool in these blue lighting padded shorts. Padded shorts absorb shock from riding and prevent chaffing. This pair has a thick, comfortable chamois pad designed to keep your cyclist riding as long as possible. The pad wicks sweat away from sensitive regions, and an antibacterial treatment reduces odors.
Glasses are considered safety equipment for bikers. Glasses will protect your child's eyes from sticks, dirt, and bugs. We prefer sunglasses because they can be used for multiple sports and also protect from UV rays.
These glasses wrap around the head, have a strap to hold it in place, and fit comfortably under a helmet. Their soft silicone sides resistant breaking, and they have lots of color options
Clothing for Kids Who Ride Bikes
Now your daughters can wear bike shorts as awesome as her mom's. Shredly, a women's bike apparel company, has begun a line of girls' clothing. The shorts can be worn for cycling or any other adventure. Their soft waist can be adjusted to fit with a drawstring. Pockets provide storage for all kinds of treasures. The hem may be rolled up or down to adjust the length. Cute prints abound at Shredly, so if flamingoes aren't for your kid, Shredly probably has something that will suit her.
This vest ticks all the right boxes. Warm? Check. Lightweight? Check? Packable? Check? Wind and water-resistant? Check? Cool print? Check. Not only is the hand-drawn bicycle print snazzy, but it's also reflective! Your child will love this vest for its warmth and fun design. You will love knowing that he will be more visible wearing it.
Give the Gift of Cycling This Season
Many holiday gifts become discarded within the year — or the month — after they are given. But gifts that help your child find joy while cycling will pay off throughout their life.
A cute horn or cool cycling gloves may be the incentive that lures your child onto his bike. With each ride, he'll develop a healthy, fun habit.
Related Articles:
Gift Guide for Biking Kids
© 2021, Kids Ride Bikes. All rights reserved. Republication, in part or entirety, requires a link back to this original post and permission from the author.