Cycling Kits for Kids: Aero Tech Designs
A great cycling kit is comfortable, durable and breathable. You know your kid likes their kit when they want to wear it all day. You know it's a great kit when they grab for it every time it's clean.
We were thrilled to have the opportunity to review Aero Tech Designs kids cycling wear. We have been pleased with the performance and quality of the whole kit.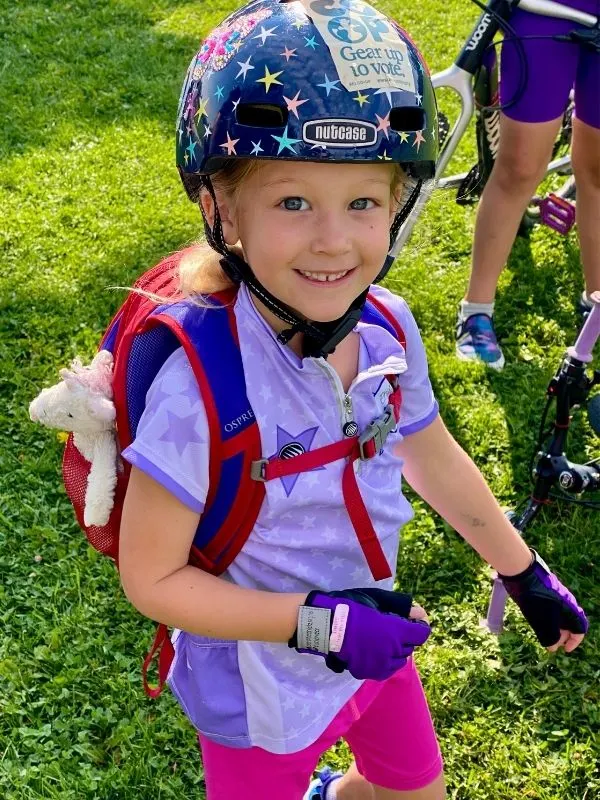 Aero Tech Designs Story
Female founded and owned, Cathy Schnaubelt Rogers fell in love cycling as a child and went on to cycle from FL to MA. She then graduated to cycling across 8 European countries before becoming a successful competitive triathlete. Her most recent accomplishment of becoming the first female to e-bike across America is detailed in her blog. Check it out to see how she tested her own products during her journey.
"In the Spring of 2006, I quit my job as a public high school teacher and returned the bicycle industry as I started a new company called Aero Tech Designs Cycling Apparel that utilized all of my talents in web page design, entrepreneurship, accounting and leadership."

Cathy Schnaubelt Rogers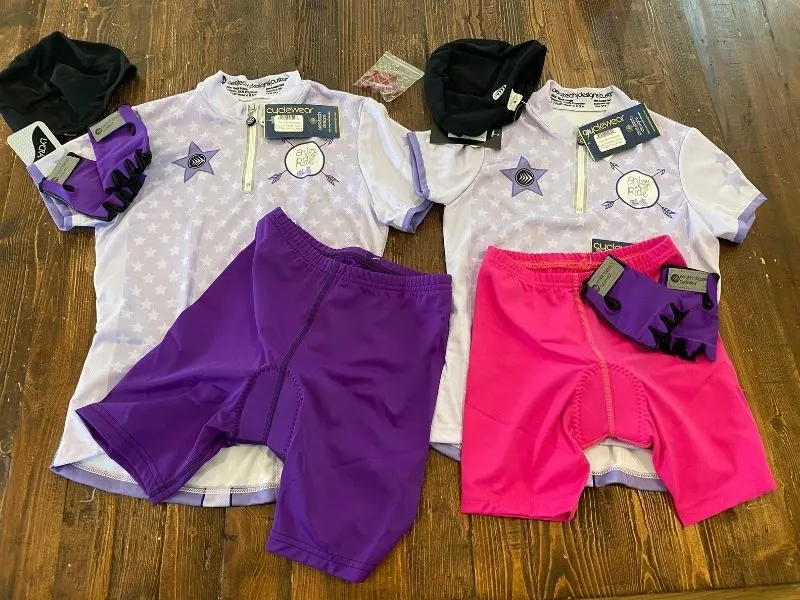 Aero Tech Children's Cycling Fingerless Padded Bike Gloves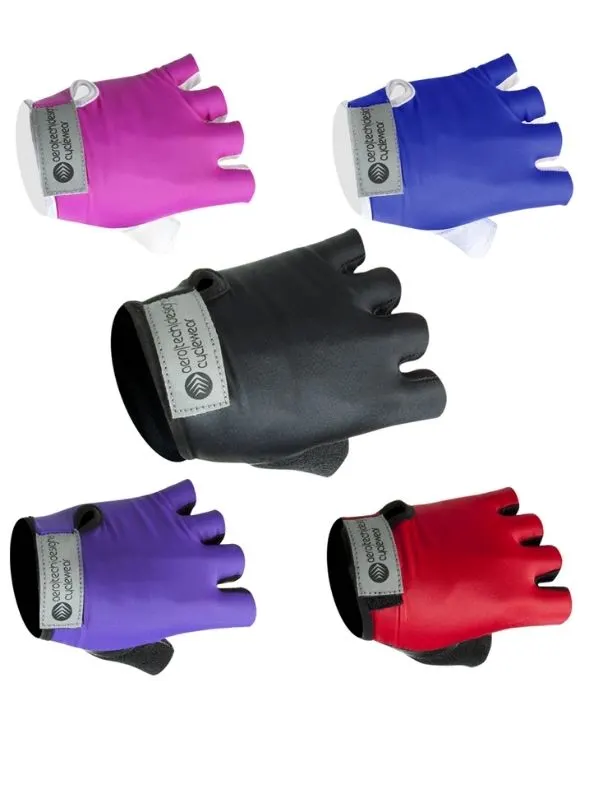 Aero Tech Designs offers premium quality leather cycling gloves with high quality spandex for a great stretchy fit. We really love the reflective closure at the wrist which allows for a great fit for a wide range of sizes. Four child sizes offered.
Adjustable strap with a reflective surface.
Premium quality leather gloves
Fabric matches the kids bicycle shorts and saddle covers.
My girls especially love these leather gloves. These are by far the best gloves we have found for little hands. The girls prefer them to their Giro and Sprocket kids gloves. They are well padded and easy to get on and off. I love the reflective strip for added safety.
Fingerless gloves are great for summer riding as the kids are able to tie shoe laces and eat snacks without taking them off. My eldest has fought me wearing gloves for 3 years.
She's very sensitive to the pressure between fingers. Truth be told, she still doesn't love gloves but she will wear this pair for practice without complaint. The rules of bike practice state she must wear gloves. She has several options and I believe she picks this pair because they soft, loose and breathable.
If you are new to this brand and aren't ready to commit to a full kit, I HIGHLY recommend trying the gloves. We've gone through a lot of cycling gloves and these ones are an excellent choice.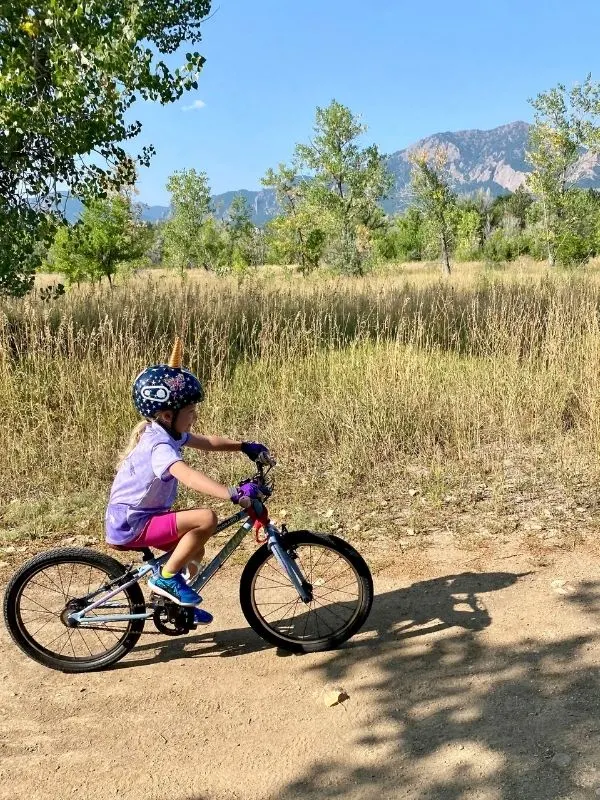 Aero Tech Youth Cycling Jersey $39.99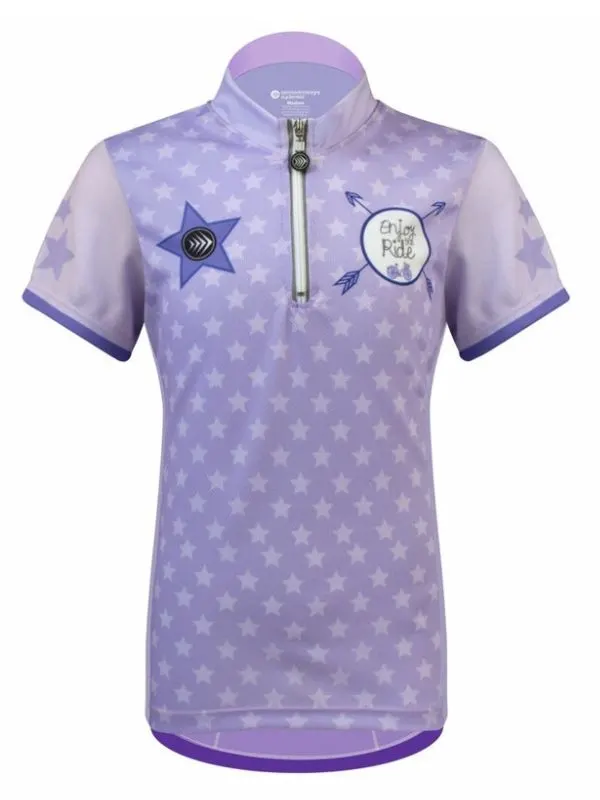 Aero Tech Designs jersey was created to be a breathable garment that provides great sun protection.
AeroDri performance fabric is specially manufactured to print detail for a long lasting and vivid design. The "Enjoy the Ride" kids jerseys comes with 1/4 zipper in front for easy on and off, plus rear pockets for snacks.
Factory direct made with care in Pennsylvania.
Aero Dri Fabric is bright, colorfast and soft.
Content: 100% Polyester Microfiber Weight: 190 Gram/yd.
Reflective zipper.
Three rear storage pockets.
Full 360 degree print coverage with exciting graphics.
Top Quality Fabric
The features I love the most as a parent of a highly sensitive kid are the softness of the fabric and absence of tags. The seams are smooth (flat lock stitching) and the material is very breathable. The fabric is silky, comfortable and fast drying.
Each creative pattern is printed through sublimation so the colors never fade. I can't wait to see if this jersey really holds it's color after a few seasons of wear.
The quality of the kit is very good. After several washings and daily wear the seams are tight and the colors are still bright.
Deep and Wide Back Pockets
Both girls really appreciate the three small pockets in the back of the jersey. They've decided every shirt should have back pockets. I think I agree!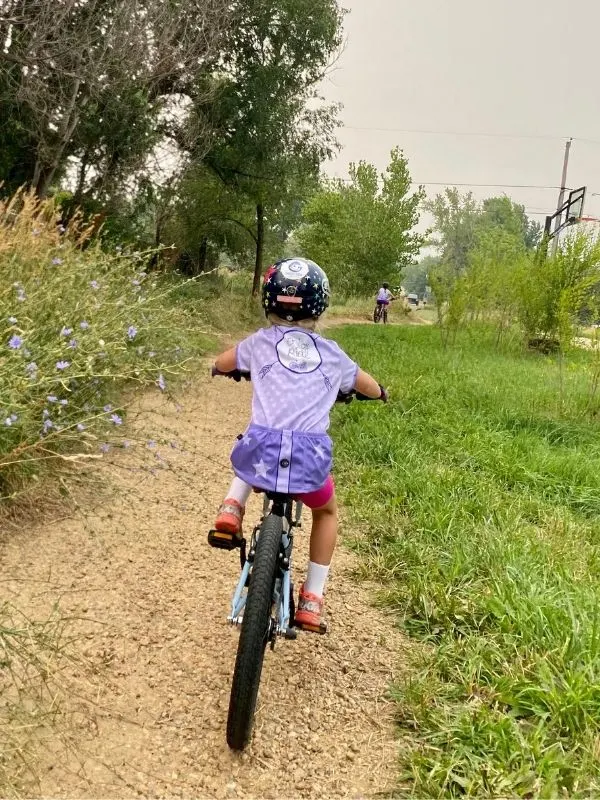 The back pockets are deep and easily accessible. My kids stuff snacks and special treasures with ease.
Mom Pro Tip: Check back pockets PRIOR to washing!
I witnessed both girls utilize their rear pockets while ridding. Some kids jerseys have short or very narrow pockets.
The pockets on the Aerotech jersey are carefully constructed for optimization of space and ease of access. We appreciate the attention to detail.
Aero Tech Children's Padded Bike Shorts $29.99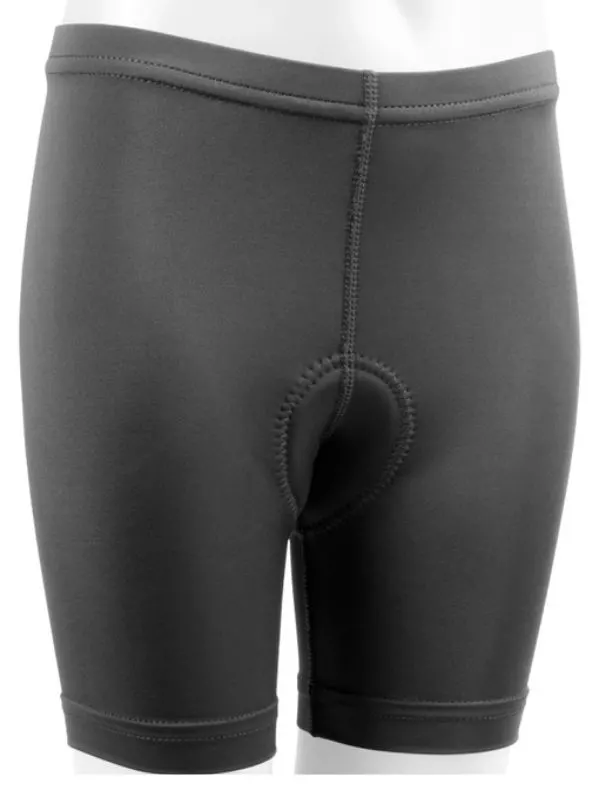 Aero Tech Designs shorts are made of Nylon and Spandex. These simple but effective shorts offer a six-way stretching material which provides cool comfort that prevent hot spots.
The shorts come in 6 different color options which are great for matching both parents and other kids jersey's! On the inside, the chamois pad is a 6mm high density open cell foam that is expertly installed by hand for optimum comfort.
Fabric is soft with 84% Nylon 16% Spandex in a six way stretching tricot.
Seams are sewn with a smooth flat-locked stitch which is soft next to skin.
Elastic waist is soft and the leg hems are cover-stitched to be smooth and comfy.
Pad is open cell, breathable foam laminated to soft and smooth microfiber.
Chamois pad is antibacterial, high density foam about 6mm thick.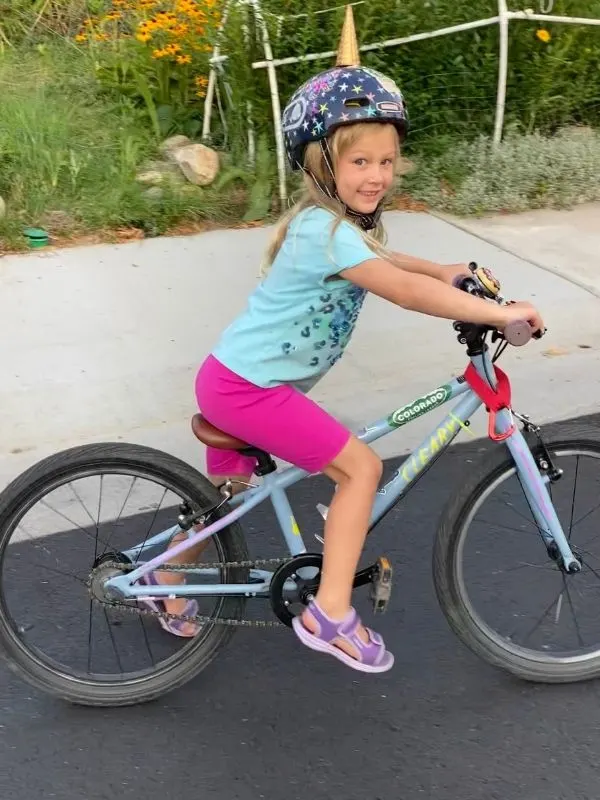 Padding on Shorts
The seams are smooth and the thick padding doesn't overwhelm the shorts giving the dreaded diaper feeling. It is comfortable walking around yet still adequate for long rides. The construction is basic but sufficient.
For the extra $5, I would buy the thicker waistband on the liner shorts. My kids wear liners alone just fine and they are easy to layer under dresses or pants. I've never had a problem with a liner being see through. They are just thiner and easier to layer.
Aero Tech Cold Weather Cap – Stretch Fleece Helmet Liner $19.99
Insulates, wicks sweat, keeps head and ears warm
Aero Tech Designs stretch cap is made from stretchy knitted hollow core polyester fiber that traps heat and wicks moisture away from the skin.
The stretch beanie is lined with fleece that is brushed for softness. Multiple flatlock seaming around head for perfect fit. Thin enough wear under helmet. Thick enough to wear alone for running and multiple sports.
High quality function and appearance.
Wicks sweat and insulates ears.
Spandex binding on edges for great fit.
Light and pack-able.
We received our kits in August so it's been too toasty to try the helmet liner but I am impressed with my initial inspection.
We have had the spandex binding edges on cold weather caps be far too tight or so loose the cap slides up under the helmet.
I look forward to keeping these on hand for really cold days when I'm coaching cyclocross and my kids show up under-prepared.
A simple fleece cap under the helmet does wonders for retaining warmth and improving moral. It's also easily washable and sharable.
Winter riding gear is essential to staying out late into the season. I look forward to updating my review after a few practices in the snow.
What We Love
Snazzy colors, breathable fabrics and supportive padding give Aero Teach Designs a competitive edge in kids cycling market.
Aero Tech Designs continues to work hard to design, print, assemble, and ship all of kits from their factory located in Pittsburgh, PA. Occasionally they import fabric when necessary but work hard to keep production and jobs in America.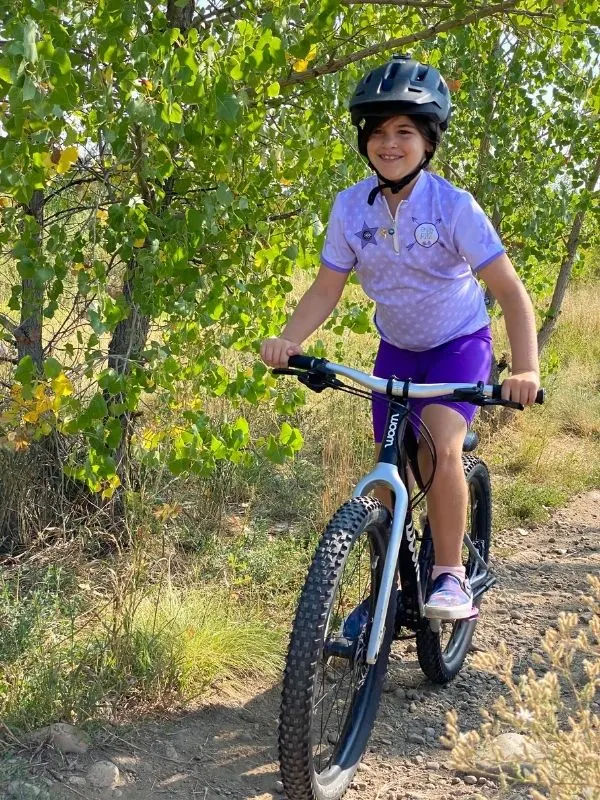 Even better they are committed to developing and supporting bike culture by sponsoring local organizations like, Bike Pittsburgh which helps build and advocated for safe cycling infrastructure.
They are also committed to reducing waste and emissions. "Reducing our carbon footprint over the next five years will be at the forefront of our decision making and direction…The first phase will be packaging and tags, second is introducing a new line that uses recycled materials, and third implementing manufacturing changes to our facility that will greatly reduce our footprint."

Aero Tech Designs Website
High quality at affordable prices is music to my ears as a cycling parent. Not long ago kids cycling kit options were limited to cheap Amazon brands and pricey high end options. It's nice to see more viable options in the middle.
A Note on Sizing
The fit of the kit depends on the body time of your child. My youngest has a petite/lean 5 year old frame. She fit the large (6-8 years old) nicely with a little room to grow. She's currently wearing a 5-6 in street clothes.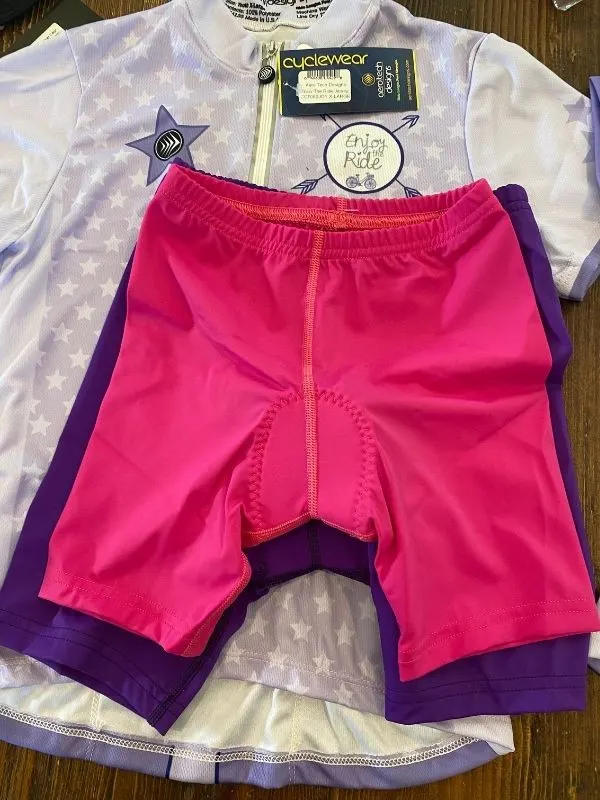 My eldest has a beautiful tall and curvy 8 year old frame. She had trouble fitting comfortably into the extra large (10-12 years old). The jersey unfortunately rises several inches above her naval when she raises her arms.
Aerotech Designs states they cut the front of the jersey short so it doesn't bunch up while riding. This style doesn't properly cover her body while she's dismounting, remounting, and shouldering her way up stairs and suit casing over barriers.
She likes to keep her tummy covered, even in a swimsuit so she doesn't grab for this jersey unless her sister picks it. We have yet to have this problem with her other jerseys.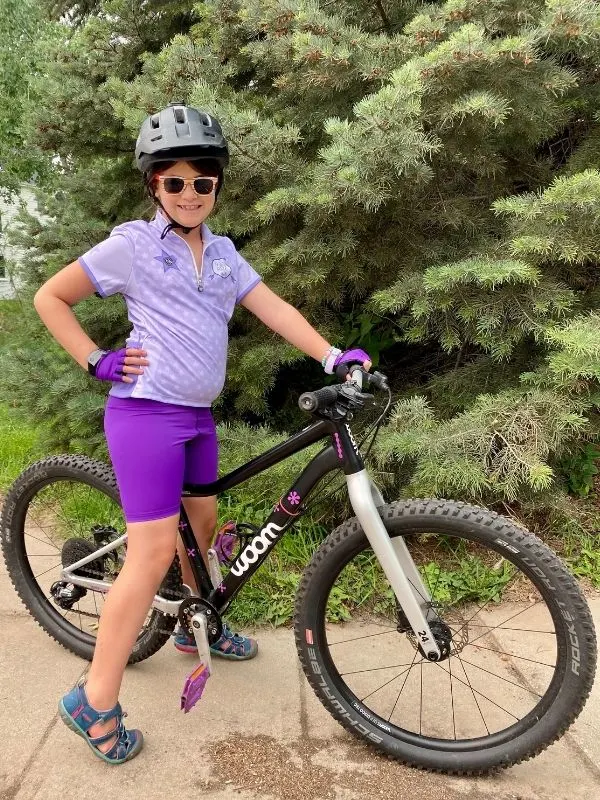 This problem lead me to wonder if the women's XS might be a better fit. For a company that claims to be "size inclusive since (our) founding," I find their children's sizing limiting. I had high hopes as the brand is known for adult plus sizing all the way up to a 4XL in most shorts and some jerseys.
I did some comparing of her mountain and road jerseys with her Aero Tech jersey. I compared a Specialized Enduro in medium (9-10) and a Endura Kids Hummvee Ray road jersey in large (11-12). Both jerseys are bigger than the Aero Tech Designs jersey.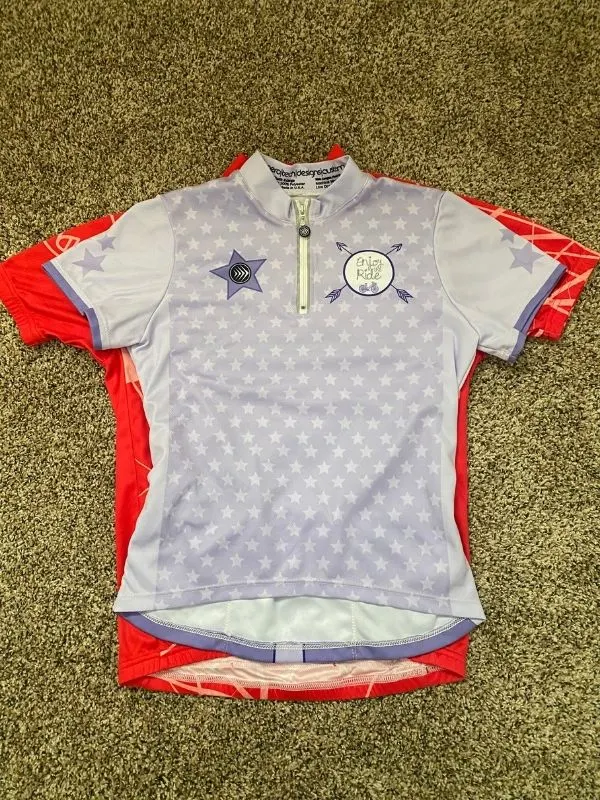 The shorts are about the same size as her Pearl Izumi (10-12) and Zoic (11-12) shorts. I did however notice Pearl Izumi has two additional children's sizes. We will likely move to their XL (12-14) next.
I also measured the Aero Tech Designs shorts against Under Armor athletic shorts (10-12) and they were much smaller which leads me to believe kids bike shorts tend to run smaller than even spandex street shorts.
Despite the kit being a little small, my daughter throughly enjoyed wearing it and consistently chose it over other kits she owns. She is very particular about fit and comfort and for her the tight waistband and short top didn't bother her enough not to wear the kit.
Sizing Update: Aerotech Redesign
I was thrilled to hear back from Aerotech shortly after this review went live. They were quick to offer a redesign and we couldn't be more impressed. The new shorts fit my eldest beautifully.
There isn't much room for growth but the kids XL fits more like a 12/14 instead of a small 10/12 girls. The fabric gives a little more too. This pair has quickly become her favorite.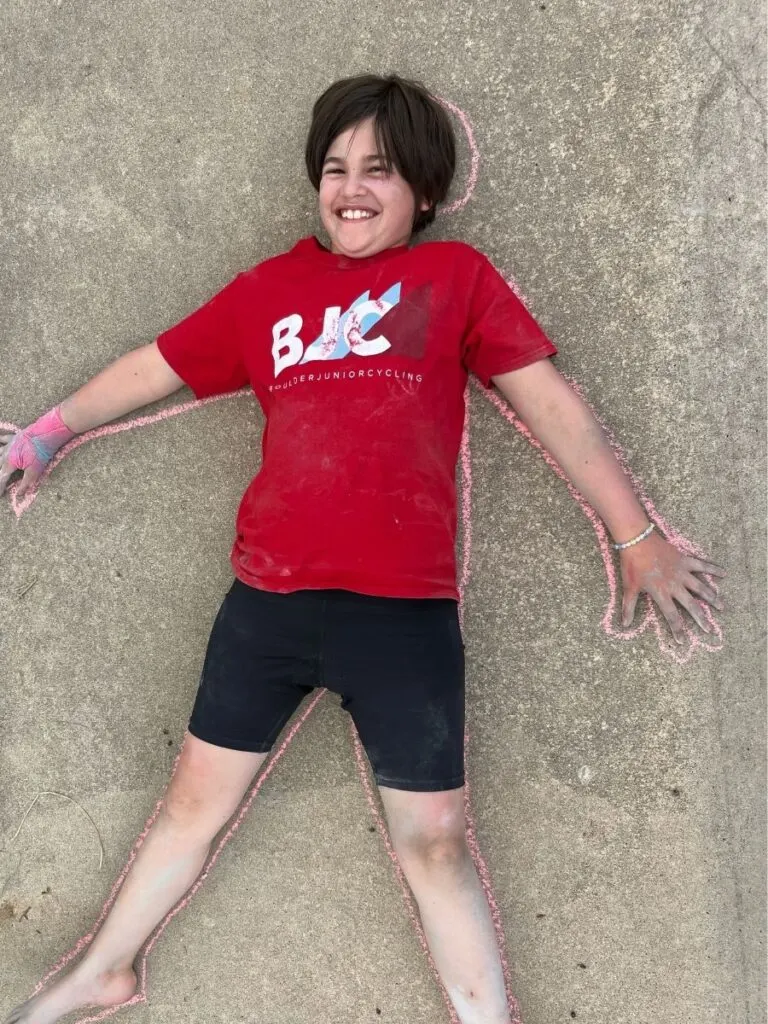 We really appreciate their commitment to feedback and body inclusion. We look forward to seeing Aerotech Designs future designs.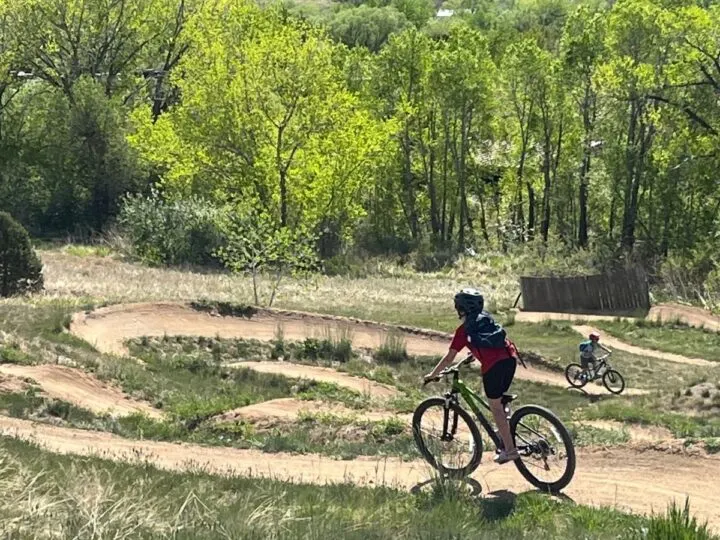 Easy To Clean
Every time the girls wore their kits they preferred to keep them on the rest of the day. This meant that the kits got very dirty with curry and ice cream stains.
Each time the stains washed out just fine. We've have had trouble staining our jersey's in the past so passing the stain test is a big deal. Some synthetic bike jerseys seem to absorb the stain, thus I was excited to see hard stains washed out of the Aero Tech kits easily.
Be sure to use stain removal prior to washing with your regular detergent. They are not stain proof!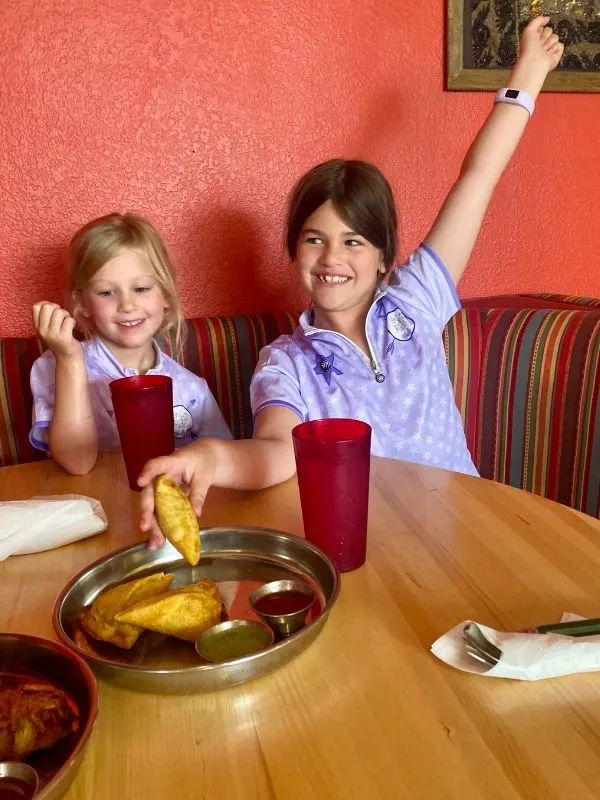 What We Don't Love
Bigger kid sizing makes a big difference in comfort and acceptance. My girl's size doesn't reflect her maturity. She still very much enjoys matching her little sister. I have zero interest in forcing her to outgrow playful colors and characters.
She's riding 2/3x a week so we go through a lot of kits and we've definitely run into this problem with other companies.
I appreciate Aero Tech Designs aspires to be a body positive company. Simply acknowledging plus size bodies is a cause for celebration as there are still very few affordable options on the market, especially for children.
Upon reaching out to Aero Tech Designs, they promised to forward our concerns to their design team.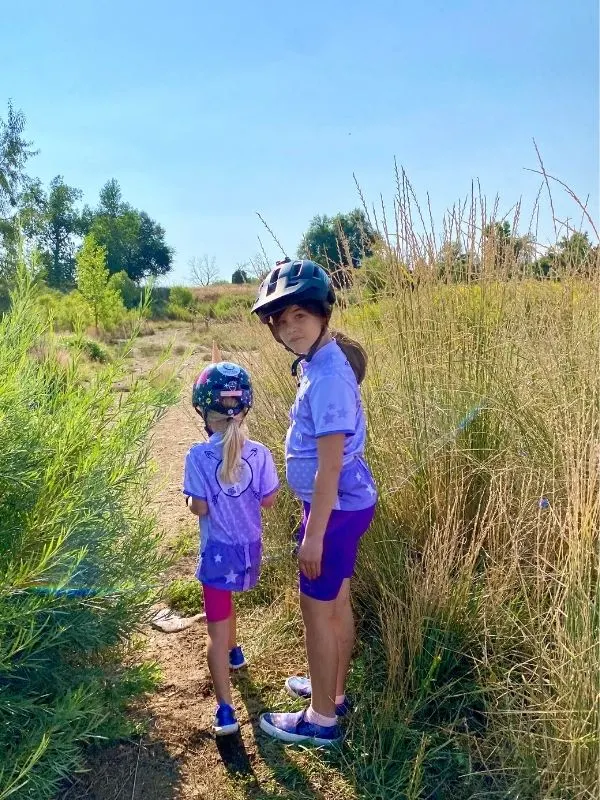 Hopefully the kit will continue to fit through cyclocross season. She very much enjoys this particular kit and has told me not to worry about the sizing.
The quality of the kit is spot on especially for the price tag. I just want to be mindful that tight or ill fitting clothing doesn't hamper self-esteem and performance.
The most obvious pitfall can be spotted with a quick glance at the website, designs and stock are very limited. We wanted to try a women's XS but Aero Tech Designs are fresh out of every pair women's XS shorts.
Simply finding two girls kits that matched was a challenge. The jersey they both wanted was out of stock but they didn't care when they saw the fantastic colors and designs.
We understand there are global supply demands due to Covid and hope this problem will be resolved with time.
Preventing Piling and Snags
After about 7 washes I started to notice piling on the jerseys. My kids play hard in their jerseys and need a reminder not to roll across the cement or slide down a tree trunk. I didn't see any rough play that would cause piling on both jerseys (at the same time) but I wouldn't put it past them. We've definitely had this problem previoulsy, however, not so quickly.
My husband has also been known to destroy cycling clothes in the dryer. We hang dry or lay flat to dry all our cycling gear.
The dryer eats jerseys up and little snags become big ones. Piling won't stop us from wearing the jersey but it is a bummer for a fairly new kit.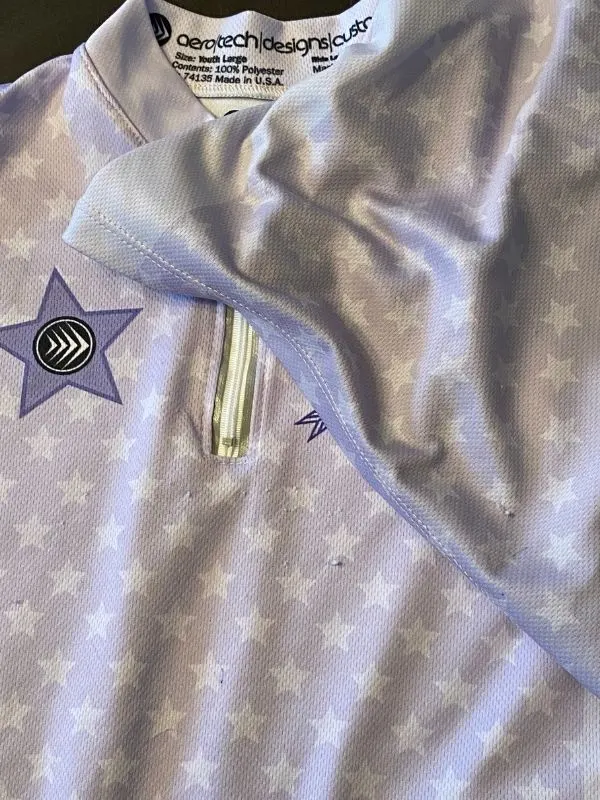 Features We'd Like To See Added
Considering most competitors kids padded shorts start $15 to $20 more than Aero Tech Designs, I'd say well constructed and nicely padded kids shorts are priced fairly despite the basic design.
That said, I really like the wide leg cuffs on my daughter's Zoic pair which is priced exactly the same. I will admit we have the same problem with Zoic's sizing in that the 11-12 fits tightly and there isn't a bigger size available.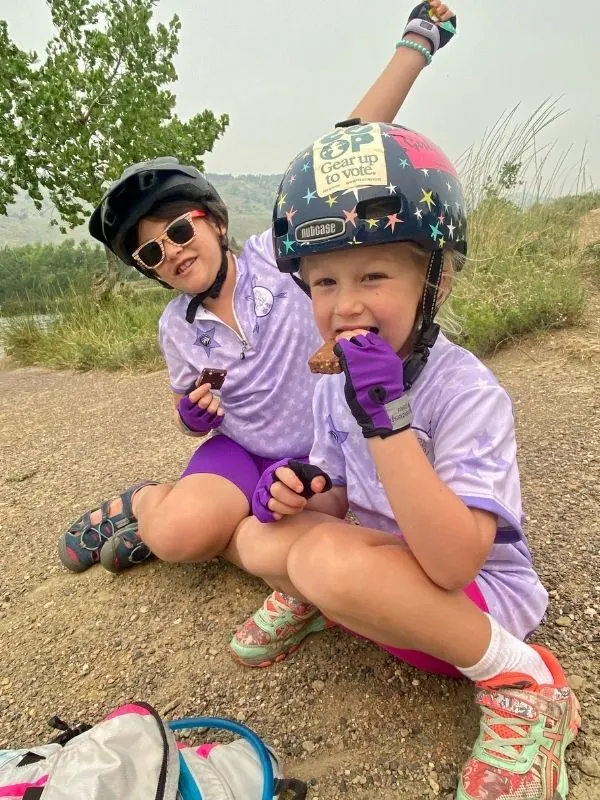 I'd love to see High viz color options added to the children's selection as they are already part of the adult. They do have one children's high vis print-"the wild print high vis blur shorts" but they are too masculine for my crew. I did attempt to get them to try this print.
We'd love to see more girl designs but that's an industry wide request. Generally there are 3 or 4 options boy options for every girl design and Aero Tech Designs offering is no different.
My hope is that as cycling kits become more popular, more inclusive sizing will follow.
It's the bigger kids we want on the bike the most, right? Let's make it as comfortable as possible for them. Bigger kids are still kids that want to fit in and have fun.
Aero Tech Designs Cycling Kits for Kids Review: Bottom Line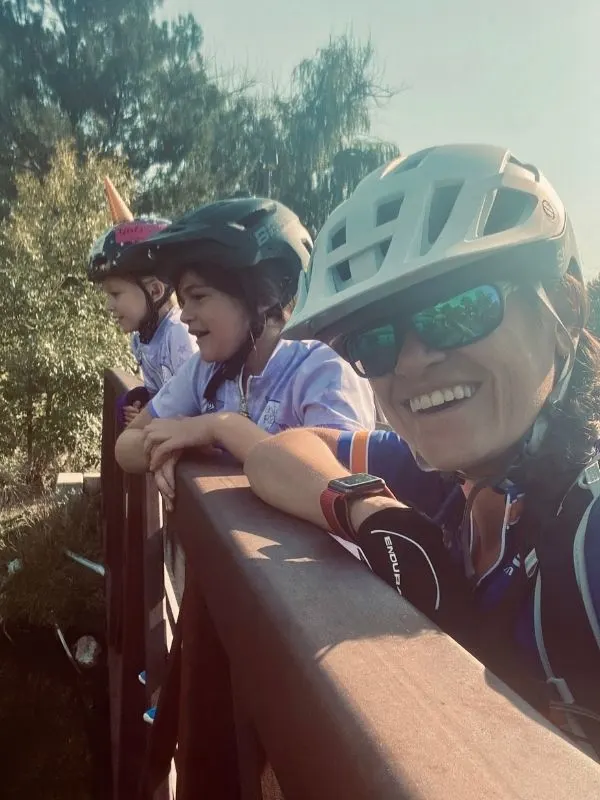 Overall, the Aero Tech Designs kits exceeded our expectation and remain a top pick in our books.
The quality and construction is on par with similarly priced brands. The designs are fun and while sizing and inventory is limited, the product is exactly as promised.
Related Articles:
© 2021, Kids Ride Bikes. All rights reserved. Republication, in part or entirety, requires a link back to this original post and permission from the author.