Kids Nutcase Helmets Review
When it comes to helmets for your child, adult and child priorities about their helmet can be pretty different. Nutcase helmets have all the things that make parents happy and kids happy!
The best helmet is a helmet that fits, and a helmet the child will wear. Helmets are a non-negotiable for us here at TMM (see this post Helmets are NOT Optional to learn why), but I don't want to have a battle every time with a helmet they don't love. Nutcase's variety of patterns and bright colors easily satisfy even the pickiest child with lots of fun options to choose from.
As an Amazon Associate and member of other affiliate programs, we earn from qualifying purchases.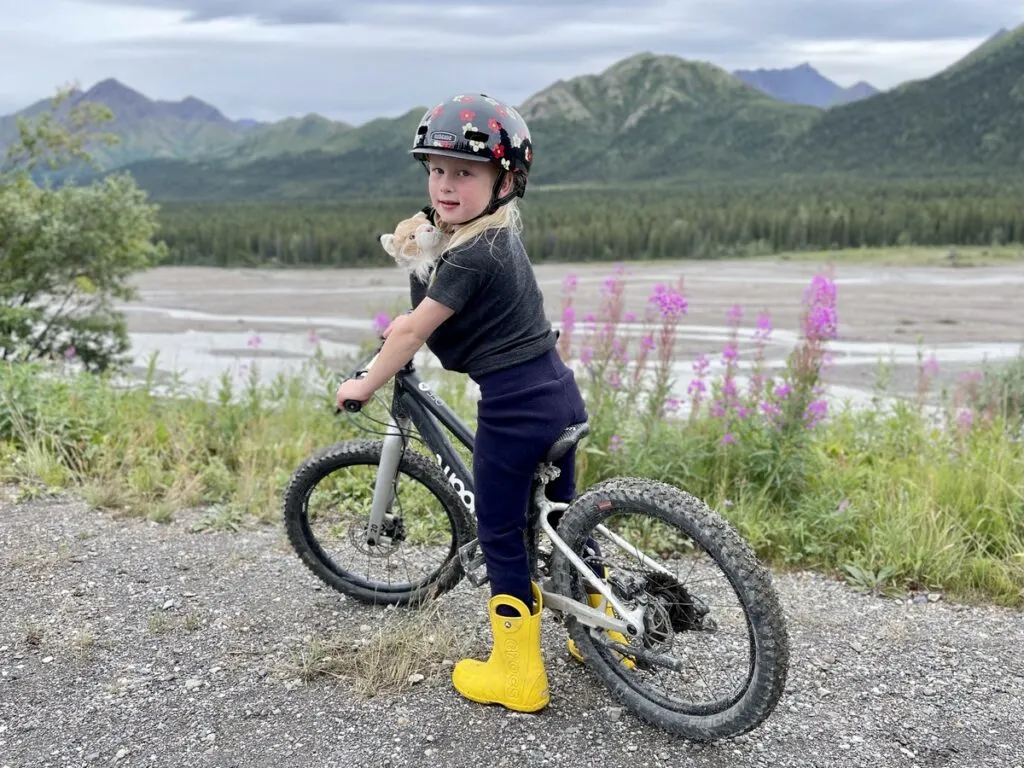 As mentioned above, the options for colors are great. My daughter's favorite pattern was an adult helmet, and she fits (with it dialed down all the way) in an adult small. The adult and child helmets are the same design (though the adult helmet is a few ounces heavier so keep this in mind) so if their head is large enough they can choose from adult styles also.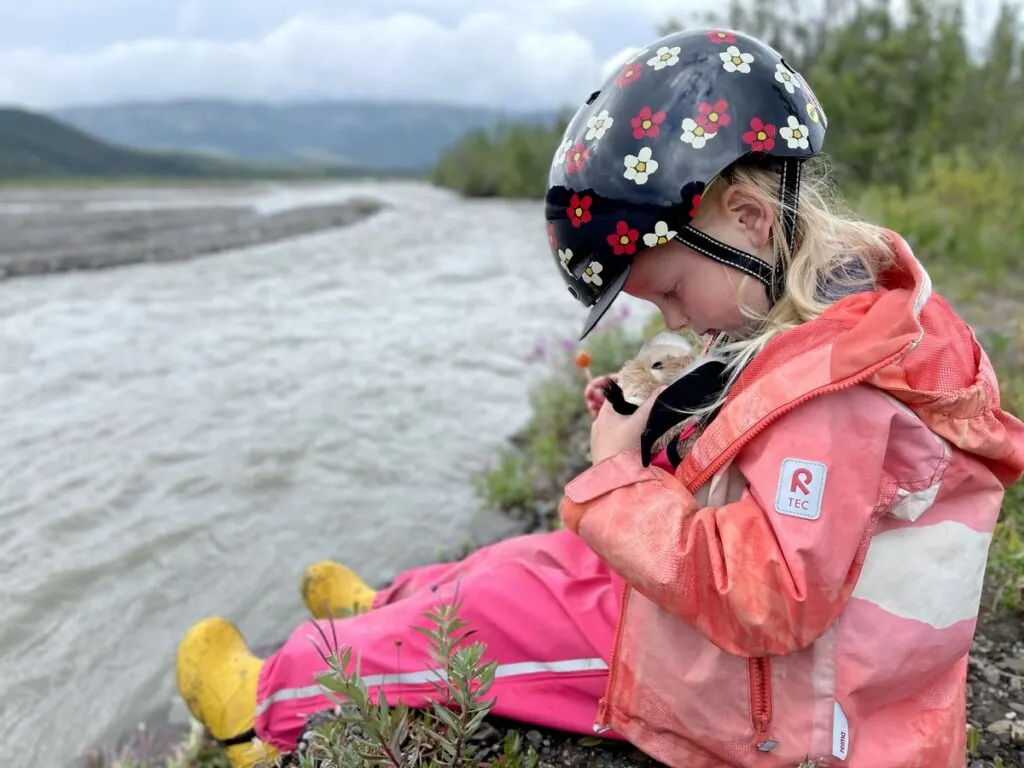 The helmet has Multidirectional Impact Protection System (MIPS), the industry-leading safety feature to best protect little noggins. It is made of an ABS shell and EPS foam. My daughter would have preferred a little more coverage of the soft pads inside (especially those around the front outer edge), so she does usually like wearing a liner hat under a helmet.
The magnetic closure is very easy to work, and secure. My 6 year old can easily put it on and take it off. She can also adjust the dial in back, but I do like to check this for her to make sure it's snug enough. The dial feels very well made and durable, and I enjoy the cute "I love my brain".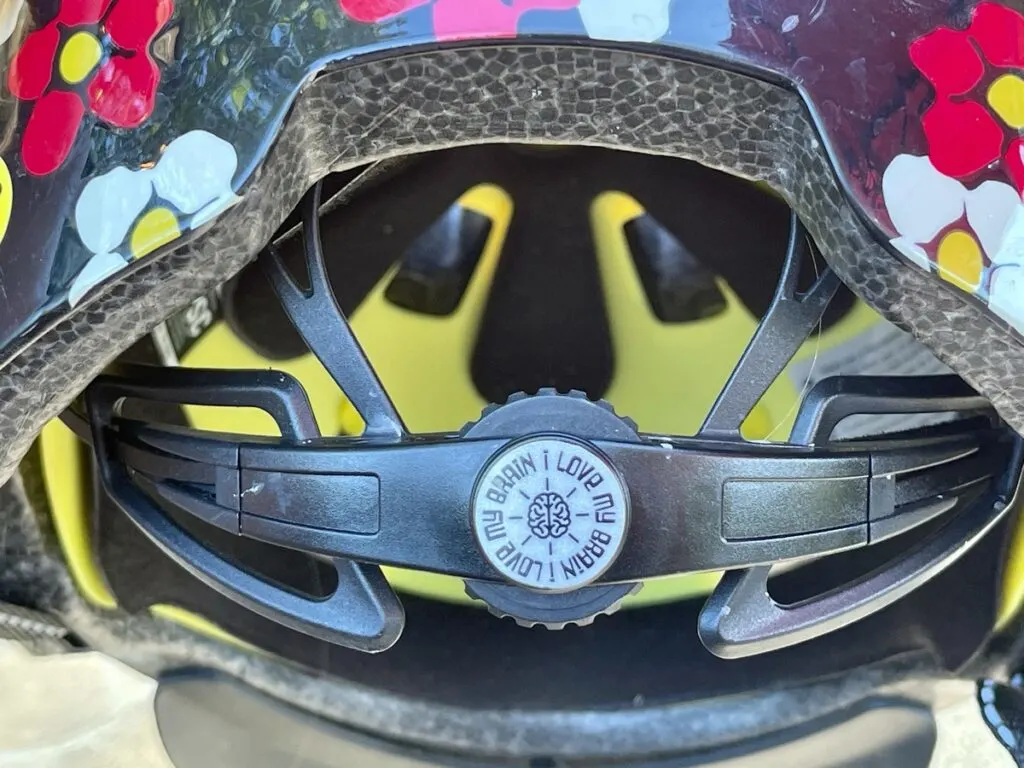 The Nutcase features an included visor. All helmets should have visors. I won't go into the daily sunglasses battle we have, but the visor is really helpful for keeping sun off of little faces (my helmet does not have a visor and it's a constant source of frustration).
Additionally, the visor makes rainy bike rides a lot more enjoyable as it keeps her face dry! We have never owned a helmet without a visor and it's one of the features I wouldn't buy one without.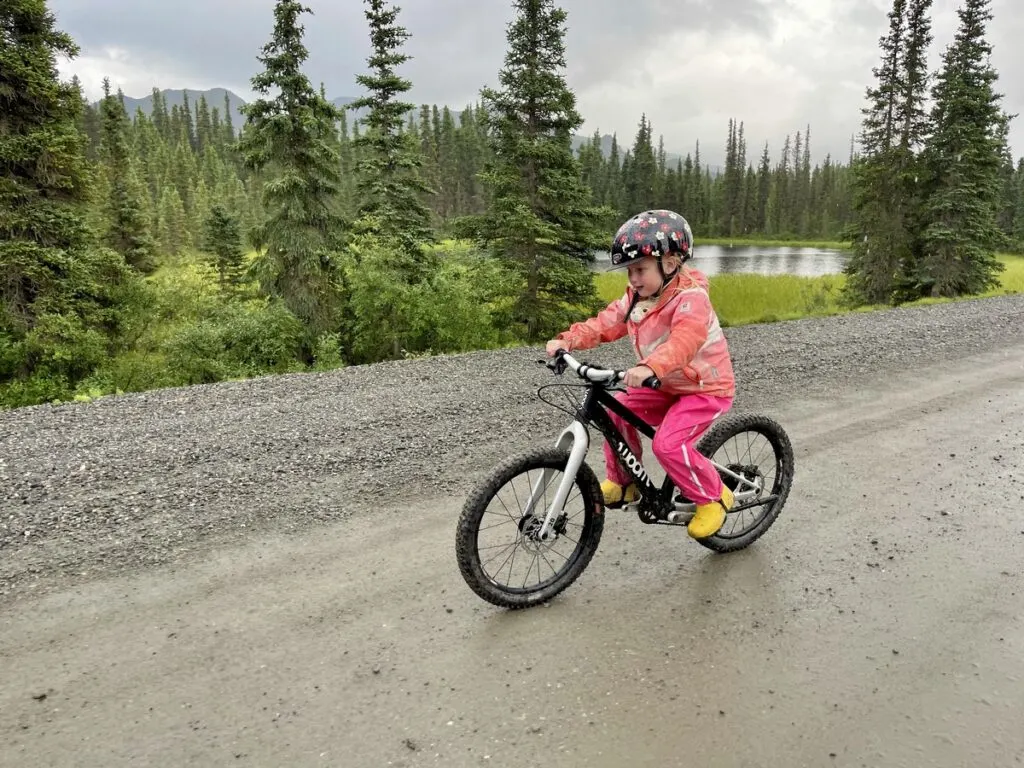 I like that there is no velcro on this helmet. A similar helmet we'd had in the past included a velcro adjustment, and it always tangled in my children's hair. My daughter has yet to have any hair tangling or pulling with this helmet.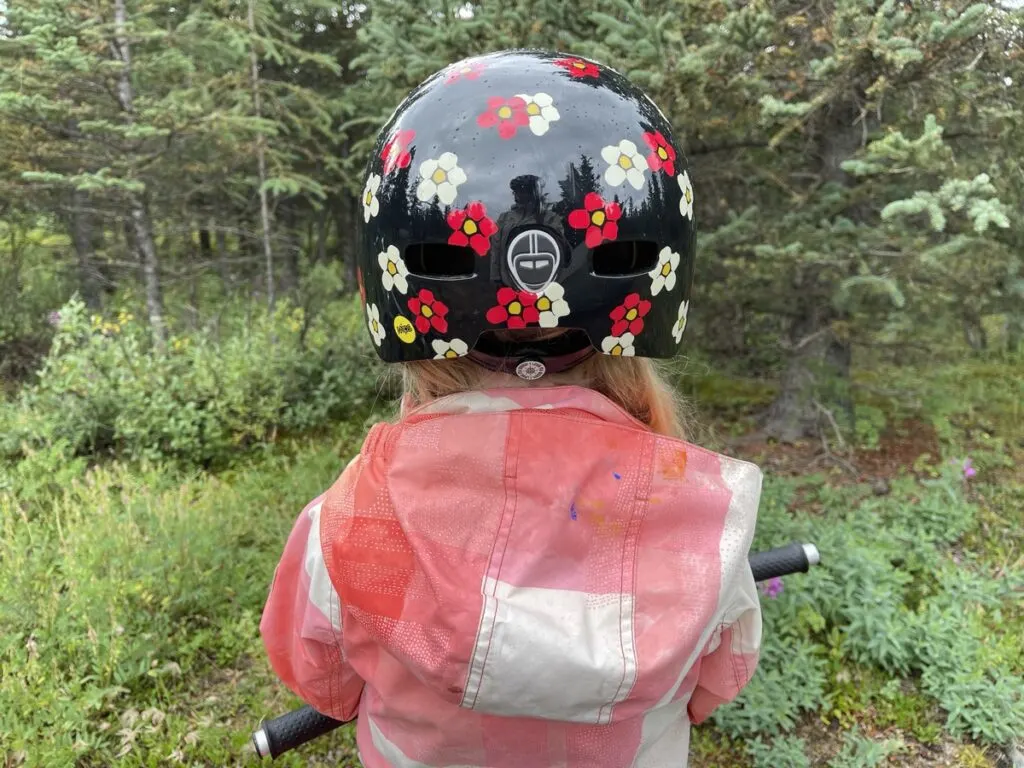 The helmet is heavy, at 1 pound 2.7 ounces for the adult size (the Youth size is a bit lighter at just over a pound). Similar helmets are 9-12 ounces, and I don't love how much heavier this feels (it feels about twice as heavy as my helmet when I pick it up). My daughter hasn't complained about it, but it's definitely a consideration when fitting a helmet to your child to make sure it is comfortable for them.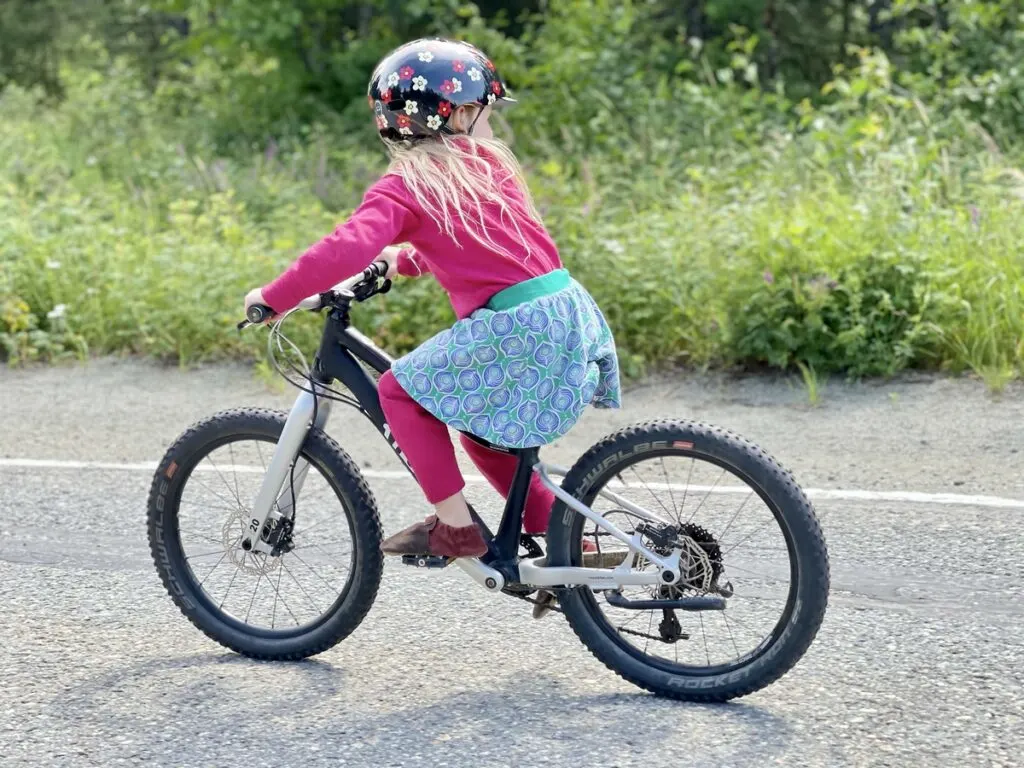 The ventilation is pretty good, with vent holes in the front, back, and up top. We live in a colder climate so it's going to be plenty for us but if your child runs hot and you're somewhere very warm, something lighter and more airy might be a better option.
While we love that there is an included visor, it's hard to attach. We could not get the middle part to lie flush, so there is a gap. It seems like the little pegs should pop in a lot easier than they do. I'd also love for it to be a little larger with better coverage, but it does cover her face for sun and rain and she is happy with it.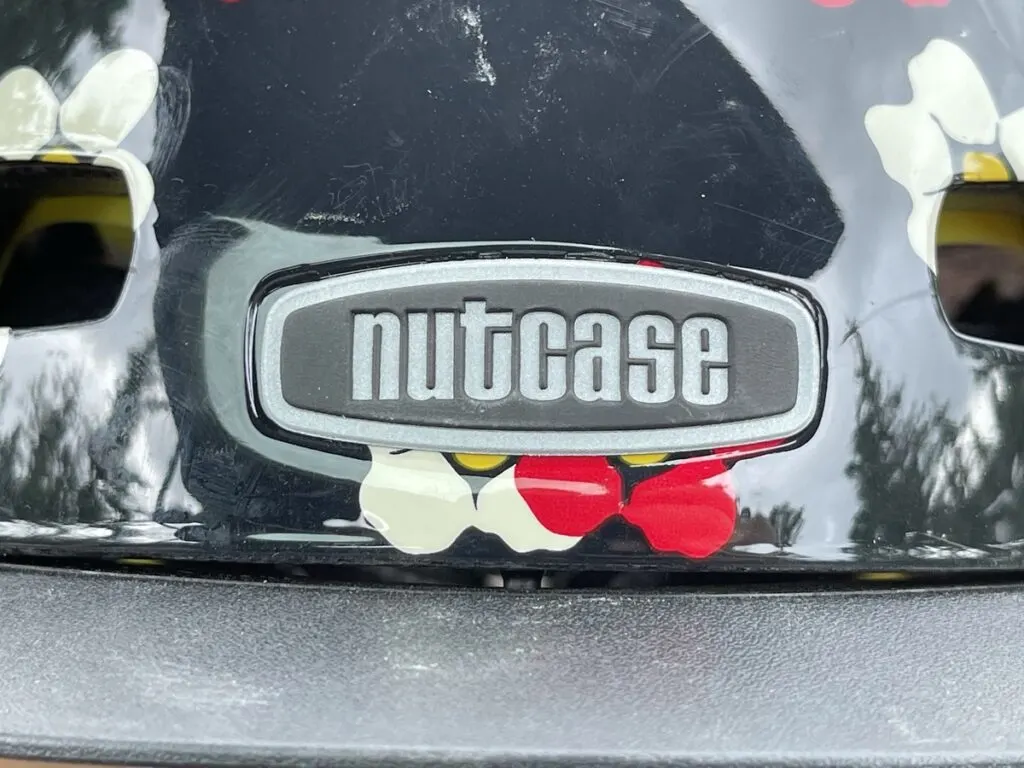 The Bottom Line
Nutcase helmets are attractive and fun, feature good ventilation and included visors, and will protect your precious little ones (or yourself!) while riding. I'd love some small tweaks in the design but my daughter is very happy with this helmet and is always excited to put it on. She often leaves it on when we take snack breaks, which is a good sign of a comfortable helmet.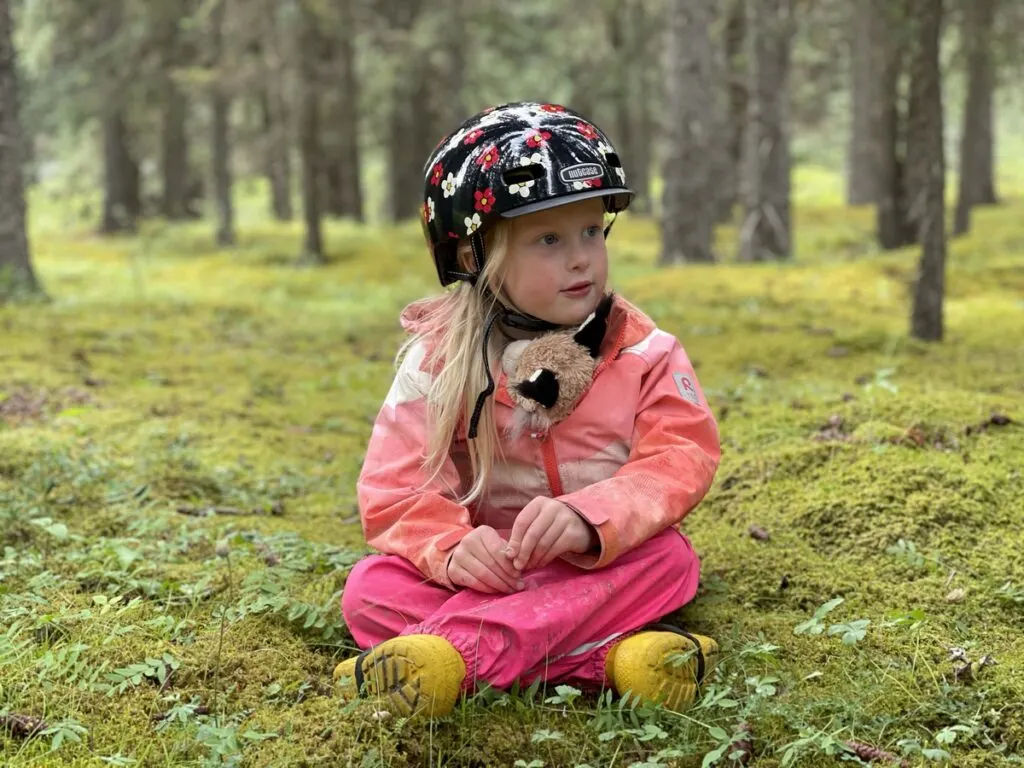 Related Posts
Nutcase Helmets for Kids Review
© 2021, Kids Ride Bikes. All rights reserved. Republication, in part or entirety, requires a link back to this original post and permission from the author.