Prevelo Alpha Two 16″ Bike Review
The Prevelo Alpha Two is ready to take your rider from the streets to the single track. Its lightweight frame and awesome kid friendly features make this bike a top pick when looking for your little ones first pedal bike.
As an Amazon Associate and member of other affiliate programs, we earn from qualifying purchases.
When it came time to move our daughter up from the balance bike, we knew we wanted a lightweight bike for our little rider to be successful. We were looking for something that we could use around the neighborhood and well as introduce her to some single-track.
We ended up with the Prevelo Alpha Two for our (at the time) 4 year old, and have been very happy over the last 1.5 years and look forward to passing it down to our youngest! Keep on reading to see what we love about this bike, what needs a little improvement and why we chose it over others.
Our daughter went straight from a balance bike to pedaling the Alpha Two in less than a few hours – WITHOUT training wheels. Check out this post as to why balance bikes are better than training wheels!
Her biggest challenge was how to actually pedal. She did not have a lot of experience pedaling anything, but once she figured it out, she was off. Here are some great tips on how to teach a kid to pedal!
The 16″ Alpha Two is packed with kid (and parent) friendly features. This bike is good for kids about 4-6 years of age and is a EXCELLENT pick for a first pedal bike.
Lightweight aluminum frame and aluminum alloy fork
Front and rear v-brakes with small reach brake levers
Ships with a bonus short seat post for additional height adjustment
Seat has a quick release for easy height adjustments
Front and rear hubs with low profile rounded hex bolts
Rear free wheel

Double chain wheel guard

Custom made cranks that are sized specifically for each model bike, down to the millimeter
95% assembled, just install the handlebar, seat post and pedals
Customizable features like adding a kickstand, changing grip color, or adding a name decal are available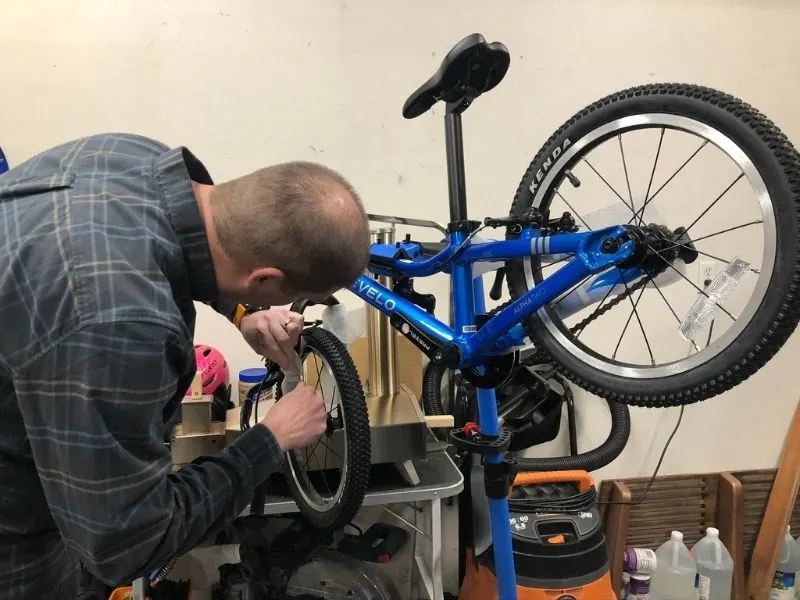 Prevelo Alpha Two Specs
Weight: 14.5 pounds
Seat Height: 17.7 inches to 25.1 inches (comes with a shorter seat post)

Ships with a bonus short seat post for additional height adjustment. A short seat post and the tool required to change seat post are included! We had to use the shorter seat post initially, and switched it out later in the summer as she grew.

Standard 300mm seat post height range: 21 in (535 mm) to 25 in (640 mm)

Short 200mm seat post height range: 17.7 in (450 mm) to 21 in (535 mm)

Tires: Kenda Small Block Eight Pro 16in ×1.5in
Gain Ratio: 3.8
Standover Height (ground to top of top tube): 15 inches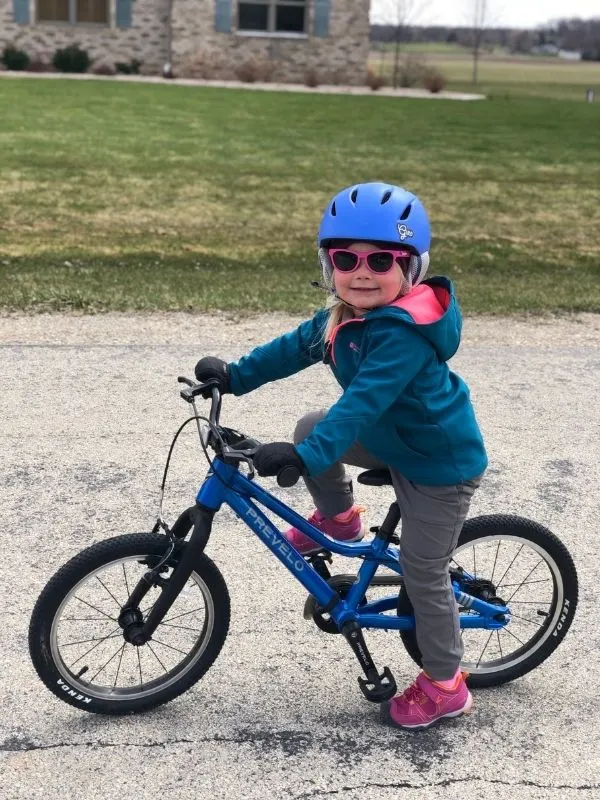 Prevelo bikes are lightweight
Weighing in at 14.5 pounds, the Prevelo Alpha Two is one of the lightest 16″ bikes we could find. Woom 3 comes in a little lighter at 13.1 pounds.
When my 4yo started on this bike, she was 38 pounds, so this bike was about 38% of her body weight which comes in under the recommendation of 40% or less. She had no problem maneuvering it around and keeping it under control.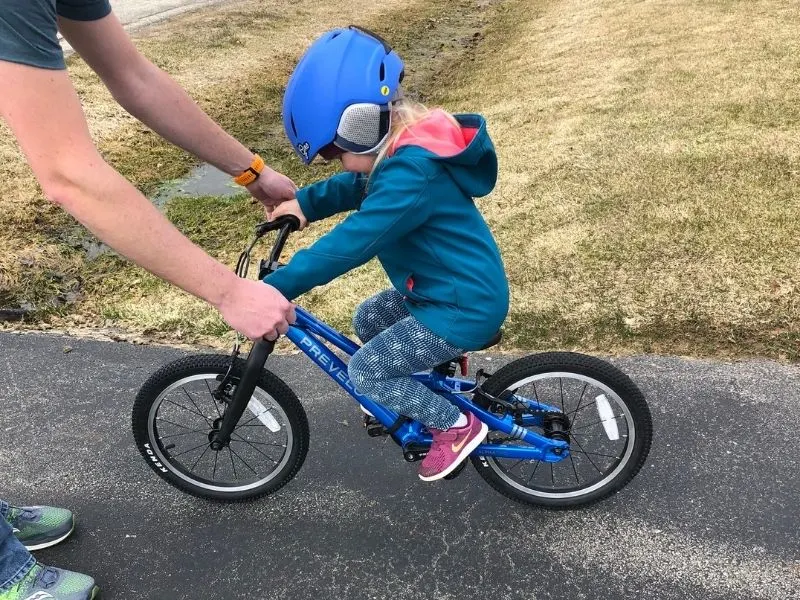 Kid-Friendly Features
We love the addition of the short seat post. The short post allows for smaller riders since the seat can be lowered to a 17″ seat height, one of the lowest available on 16″ bikes.
We also love the kid sized brakes. They are easy to reach and use for small hands, along with the narrower handle bar built for kids hands.
The rounded bolts and chain ring guard are also great features for keeping riders safe. The internally routed cables also keep things from getting caught.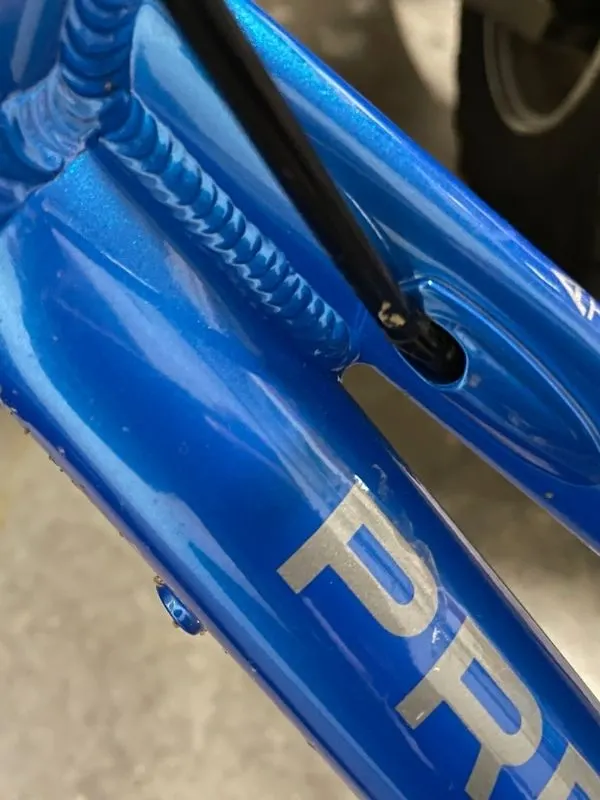 The Geometry of the Prevelo Alpha Two
We preferred the slight forward lean for a little more aggressive stance on the bike based on our riders style. Prevelo has worked hard to keep a narrow Q angle to made pedaling easier and safer for the short legs. Their geometry keeps the rider low and balanced which makes it easier to control the bike.
The slightly aggressive stance makes this bike a great pick for those who are ready to hit the single track.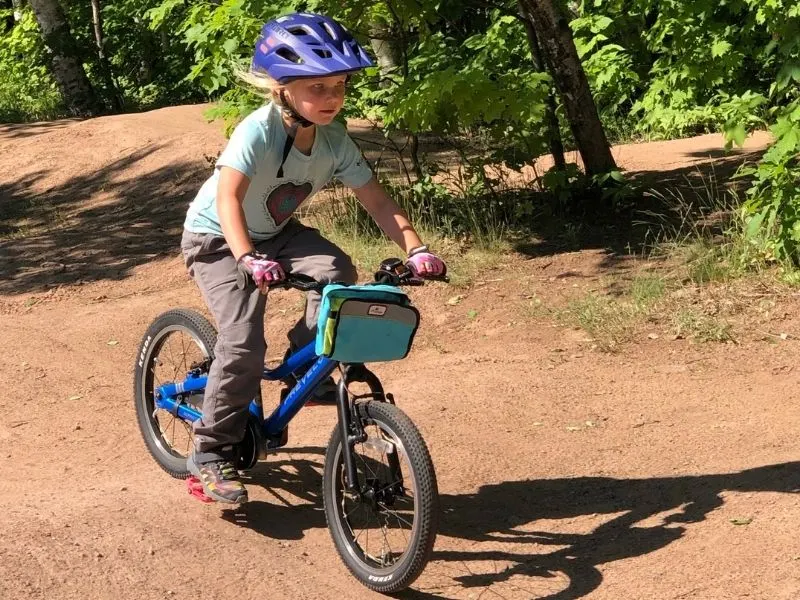 What Could Use a Little Improvement on the Prevelo Alpha Two
Honestly, finding something to dislike about this bike was tough. It is well built and our little rider has really enjoyed it. With that, there are a few little things that could be changed.
Stock Pedals Are Not the Best
For such a nice bike, the stock pedals really are not that great. They are fine for a new pedaler, but once they get the hang of it and are ready to tackle tougher terrain, I recommend upgrading the pedals for a little wider platform and more traction.
After lots of research and trying to find a pedal that wasn't too big, we went with these SDG Slater Junior Pedals (90 x 90) for about $50 and have been pleased. Plus, she loves that they are pink.
Quick Release on the Front Wheel
We would love to see a quick release front wheel. When we travel with a fully loaded vehicle, we often have to take off the front wheel to fit it in (since it doesn't fit on our Kuat). Having a quick release would make this a lot quicker, and not leaving us searching for that Allen key that always seems to find a new hiding spot.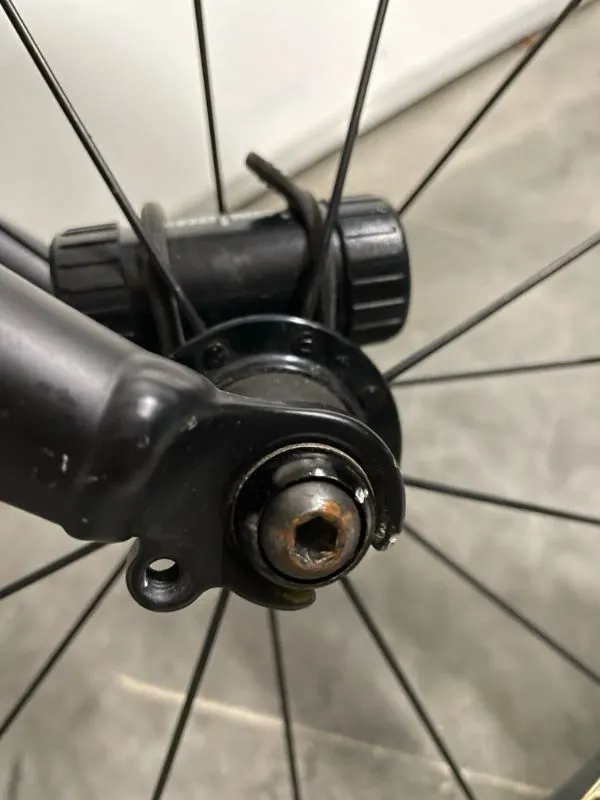 How Does the Alpha Two Compare?
We chose Prevelo Alpha Two over some other top picks because we liked the low weight of the bike as well as the geometry and how our little rider would sit on the bike. She was pretty confident on the pump track and tended to have a more forward lean with her balance bike, so we wanted one that had a little more aggressive/forward position versus more upright (like the Woom 3).
What is a gain ratio? Gain Ratio is the ratio of (1) distance of pedal travel to (2) distance of bike travel. So for the Prevelo Alpha Two, every inch the pedal travels, the bike travels 3.8 inches.
In short, higher gain ratios are typically harder to get going, but can maintain speed better. Lower gain ratios are really easy to get started, but harder to reach and maintain higher speeds. For single speed bikes, its best to be in the middle, so you get a little of both. For more info, go here.
High Gain Ratio: 3.7+
Mid-Range Gain Ratio: 3.3-3.7
Low Gain Ratio: Below 3.3
Bottom Line
You will not be disappointed with the Prevelo Alpha Two. Lightweight bike that holds up well. Handles the street or single track. If you are looking for a little more mountain bike style, make sure to check out the Prevelo Zulu Two.
Where to buy the Prevelo Alpha Two:
Related Articles: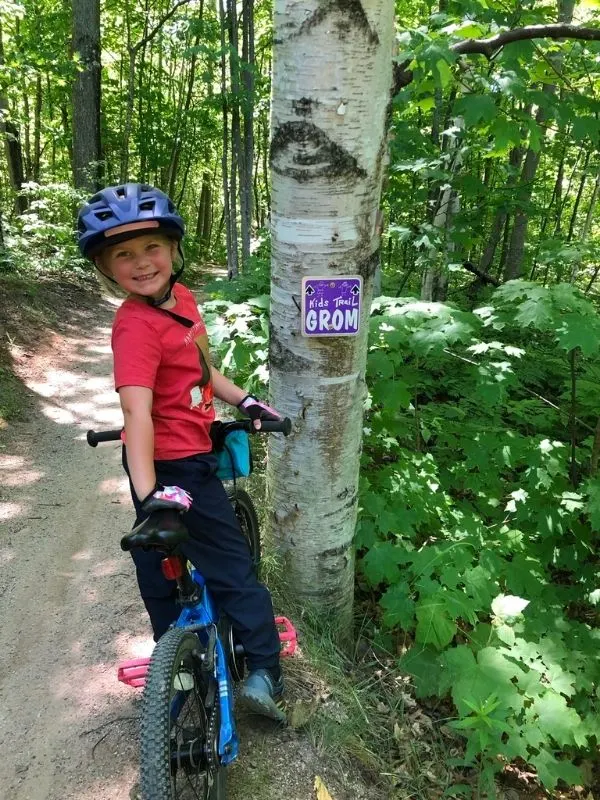 Prevelo Alpha Two 16″ Bike Review
© 2021, Kids Ride Bikes. All rights reserved. Republication, in part or entirety, requires a link back to this original post and permission from the author.