Best Mountain Biking Gear for Women
Over the last several years, women have been exploding on the mountain bike scene – from the professional level all the way to the local trails. It wasn't too long ago that it was difficult to find much of anything in the way of women's specific gear, but thankfully times have changed and brands are catching on.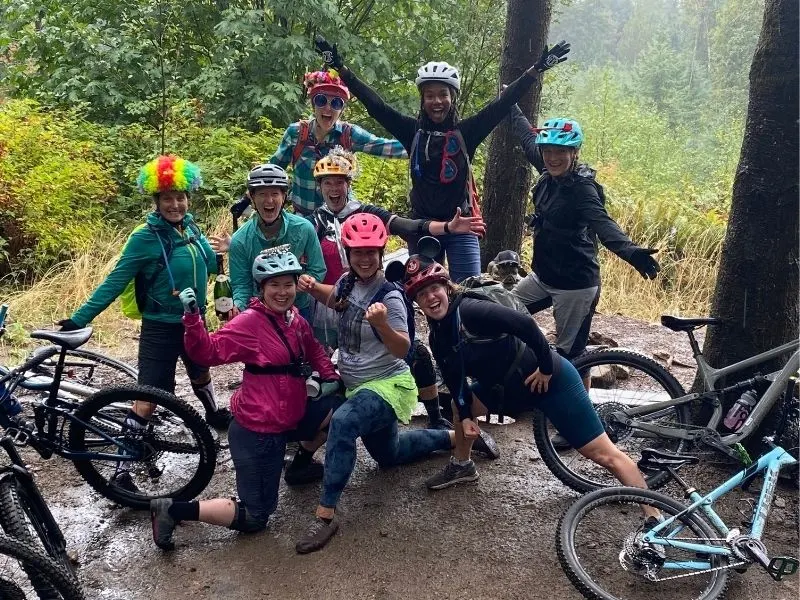 Some of these brands, like Wild Rye and Cosmic Dirt, are women-owned and are really honing in on designing clothing and gear for female-identifying body types and styles. Riders like Kailey Kornhauser and Marley Blonsky are also pressing hard for greater size inclusion within the cycling world, and gear companies are starting to listen. Several companies have launched entire women's specific lines of mountain bikes.
Whether you're just getting into the sport or looking to update your existing kit, here are some of our team's recommendations to keep you dry, safe, comfortable, and well-equipped to tackle the trails.
Best Mountain Biking Gear for Women: Gloves
If there's one simple and relatively inexpensive investment you can make in mountain biking gear, get yourself a good pair of gloves! Not only will gloves help you maintain a solid grip on your handlebars, but they also provide a buffer from stray branches and knuckle scrapes.
Most of these gloves are highly breathable and lightweight for warmer weather riding, so you may need something warmer if you're riding in colder or wetter temps consistently. It can also help to have a spare pair on hand if it's wet so you can swap them out mid-ride.
Best All-Around Women's Mountain Bike Glove: Specialized Ridge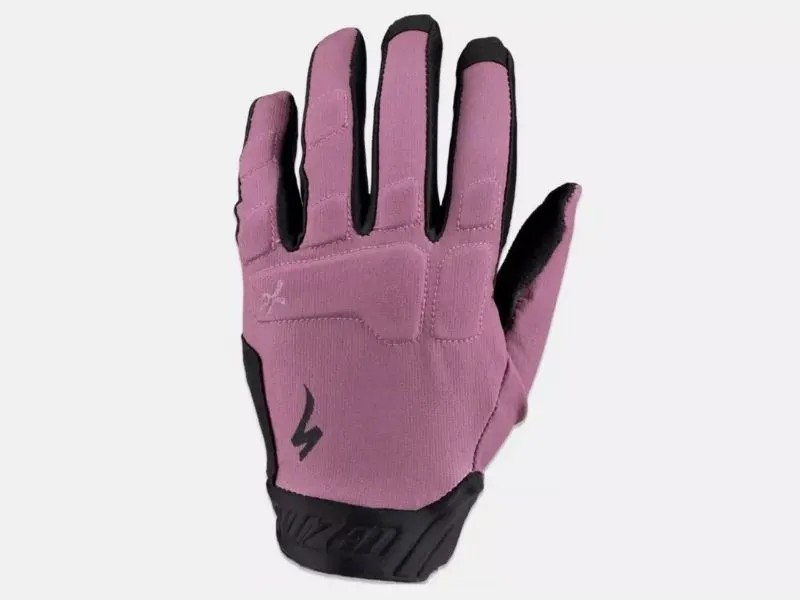 With plenty of knuckle protection and a snug-fitting neoprene cuff, these gloves are great for summer and shoulder season riding. They are the go-to glove choice for multiple members of our team and are a comfortable, versatile choice.
Best Minimalist Women's Mountain Bike Glove: Dakine Covert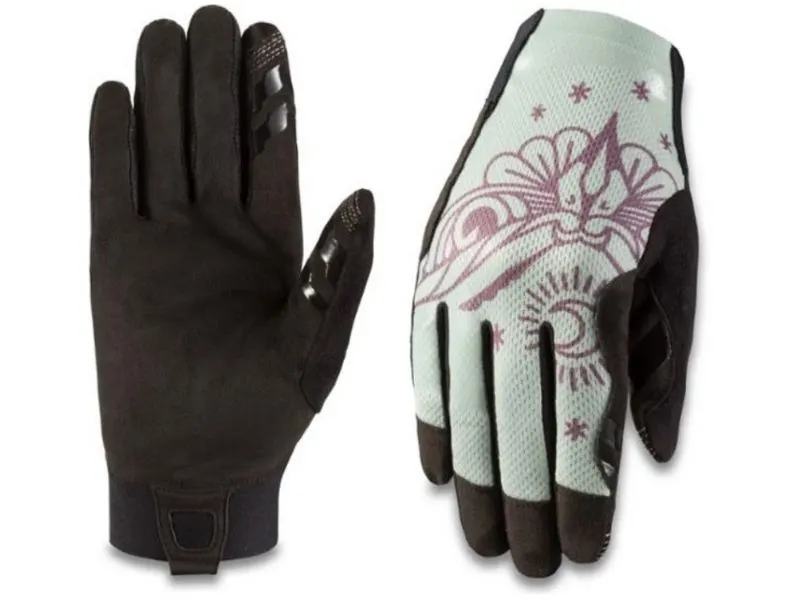 With touch-screen compatibility, an integrated microfiber nose wipe, and odor-reducing fabric, the Dakine Covert brings all the functionality to a surprisingly lightweight and flexible glove. The Covert also has a synthetic suede palm that provides increased durability and makes this glove an excellent choice regardless of the kind of riding you're doing.
Best Minimalist Women's Mountain Bike Glove (Runner-Up): Troy Lee Air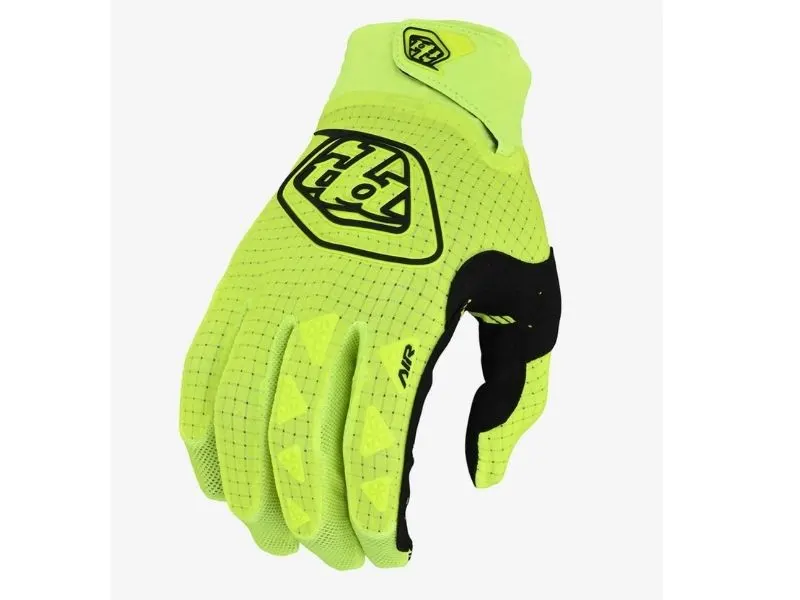 While technically a unisex glove, the Troy Lee Air is a great choice for mellow, warm weather riding. If you're looking for hand coverage and increased grip but don't need the knuckle padding, these are a fantastic lightweight and breathable option.
Best Mountain Biking Gear for Women: Helmets
MIPS (Multi-directional Impact Protection System) technology has become the new standard in brain protection, and most helmet manufacturers are now offering multiple MIPS helmet options. We highly recommend finding a helmet with MIPS that works for your head shape.
Depending on your climate and the kind of riding you're doing, you will also want to consider things like ventilation, compatibility with eyewear, and amount of coverage.
Best All-Around Women's Mountain Bike Helmet: Smith Convoy MIPS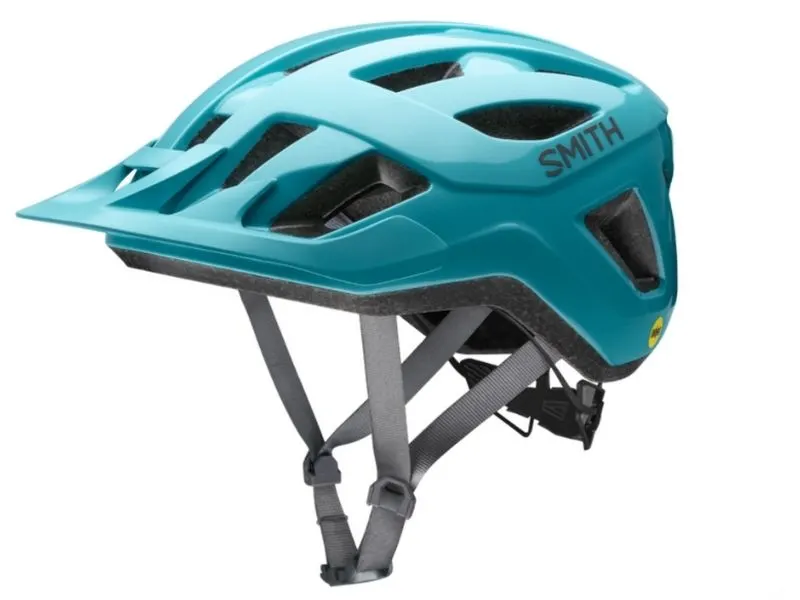 A great everyday mountain biking helmet for less aggressive riders, the Convoy is both lightweight and super comfortable while still offering top-notch noggin protection. Smith's AirEvac ventilation system helps keep glasses from fogging up, and the VaporFit system allows you to dial in fit while maximizing ventilation.
With an MSRP of $75, this is Smith's most budget-friendly helmet and it is a super solid choice for the price.
Best All-Around Women's Mountain Bike Helmet (Runner-Up): Giro Fixture MIPS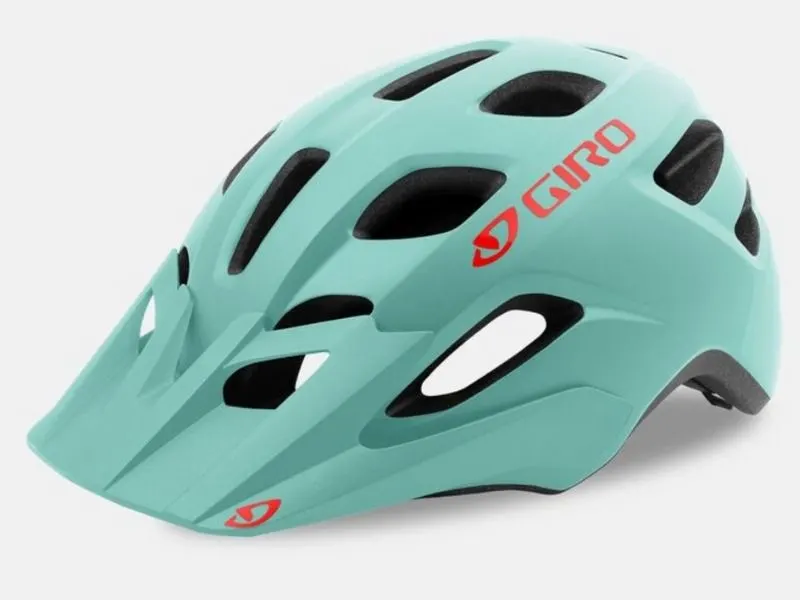 The Giro Fixture is comparable to the Smith Convoy in price and features, although some riders experience frustration with the lack of adjustability on the Fixture's chin strap. Still an excellent, safe, comfortable helmet if it works for your head!
Best Aggressive Women's Mountain Bike Helmet: Smith Forefront 2 MIPS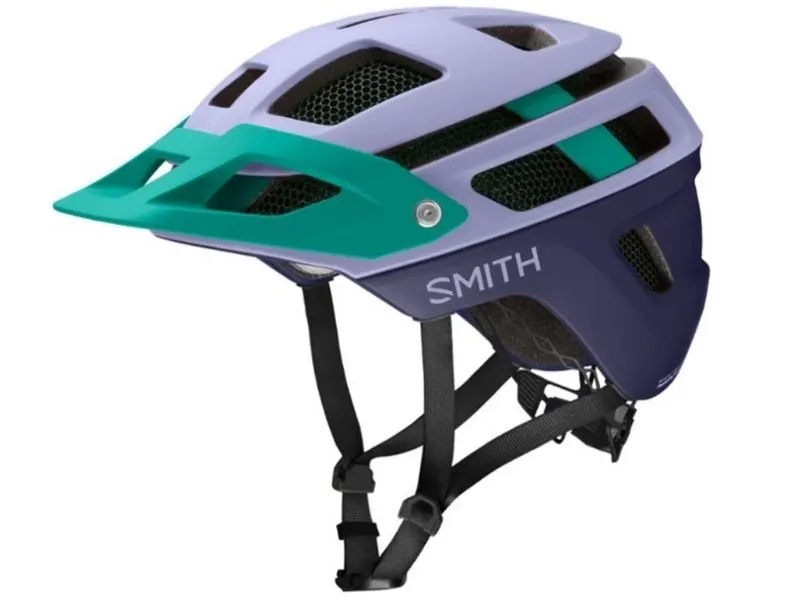 If you're looking for next level performance, the Forefront 2 is Smith's higher-end helmet option. Ideal for more aggressive all-mountain riding, the Forefront 2 includes an additional layer of Koroyd protection that provides superior impact absorption and breathability.
Add in a 3-position adjustable visor, integrated camera and light mounts, X-STATIC lining with reactive cooling, and this helmet has pretty much all the bells and whistles you could ask for.
You definitely pay for what you get (MSRP on this helmet is $240), but it's well worth it especially if you're doing the kind of aggressive downhill riding that makes you more susceptible to head injuries.
Best Mountain Biking Gear for Women: Shoes
While trail running or approach shoes can certainly do the trick for mellow single track rides, a good pair of mountain bike shoes is definitely a worthwhile investment. Unless you've experienced it, it's hard to describe the difference in riding with a shoe that is specifically designed to provide maximum grip on a platform mountain bike pedal.
If you're just getting into riding and want to progress to more technical terrain, or if you have ambitions of getting your wheels off the ground, you may want to start looking for a good pair of shoes to add to your kit.
Best All-Around Women's Mountain Bike Shoe: Five Ten Freerider
Five Ten's Freerider is a tried-and-true mountain bike shoe that performs well on all kinds of different trails and doesn't cramp your style once you're off the hill. The Stealth rubber grip does an incredible job keeping your feet glued to platform pedals, and the sole provides plenty of support.
The toe box is also roomy enough to accommodate wider, flatter feet if those are the cards you've been dealt! If you're looking for more of an all-weather shoe, Five Ten also offers the Freerider in a Pro version for women with a few more features and a synthetic upper.
Best All-Around Women's Mountain Bike Shoe (Runner-Up): Specialized 2FO Roost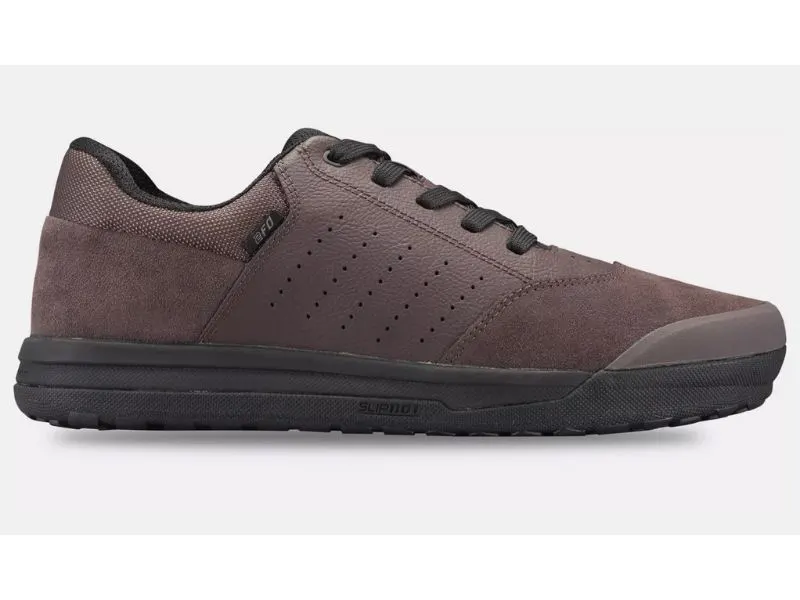 Super grippy and featuring Body Geometry design that is engineered to help your body move as comfortably and efficiently as possible while pedaling, the 2FO Roost is quickly becoming a favorite of women on the trails. These shoes are comfortable and stylish both on and off the bike!
Best Cleat Compatible Women's Mountain Bike Shoe: Pearl Izumi X-Alp Summit
If you need a cleat-compatible MTB shoe, the Pearl Izumi X-Alp Summit is an excellent choice. With a burly Vibram outsole and a durable synthetic upper, this shoe is just as capable on gnarly hike-a-bike sections as it is on all-day, flowy cross-country rides.
Best Mountain Biking Gear for Women: Packs
Best Women's Mountain Bike Hydration Waistpack: Osprey Seral 7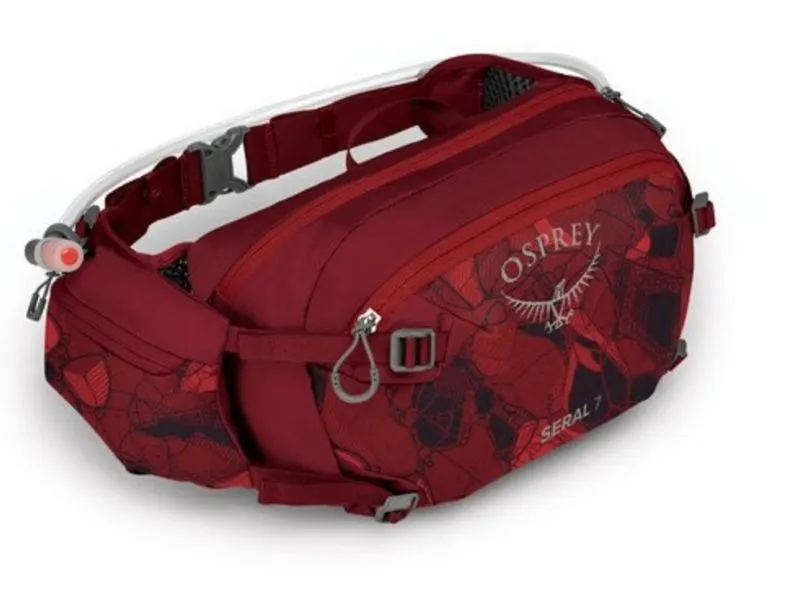 Lots of riders are transitioning from a more traditional hydration backpack to a waistpack, and the Osprey Seral 7 gives you plenty of storage space while giving your upper back and shoulders a break.
With an included 1.5L lumbar-specific reservoir you can still haul plenty of water for a decent amount of riding, and have pack space left for tools and snacks. An ideal amount of storage space for longer rides or carrying extra supplies for the kids!
Best Minimalist Women's Mountain Bike Waistpack: Dakine Hot Laps 2L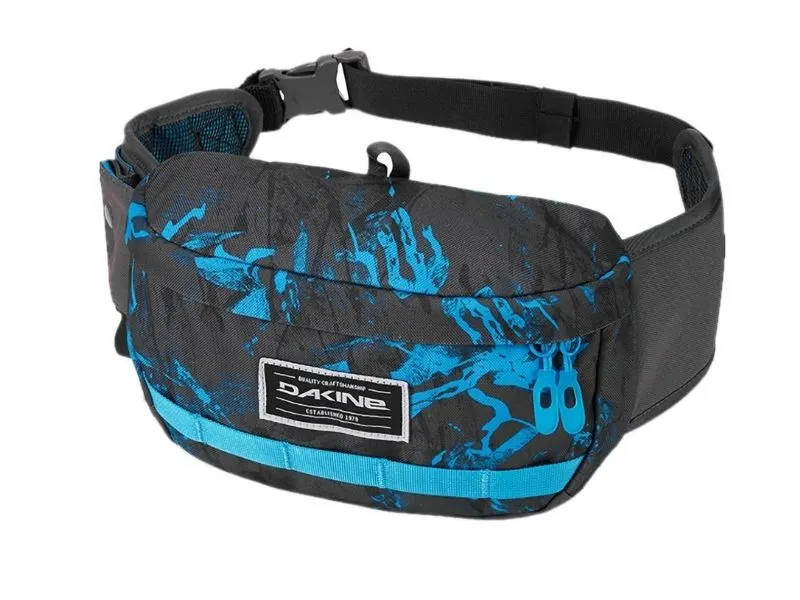 If you aren't carrying as much in the way of extra snacks and tubes, you may prefer the more minimal style of the Dakine HotLaps 2L. While this pack is not compatible with a hydration bladder, it does have two deployable side water bottle pockets in case you want to carry water but don't have a bottle cage on your bike frame.
This is a great choice for shorter solo rides where you want to shave some bulk and weight!
Best High-Capacity Women's Mountain Bike Hydration Backpack: Osprey Raven 14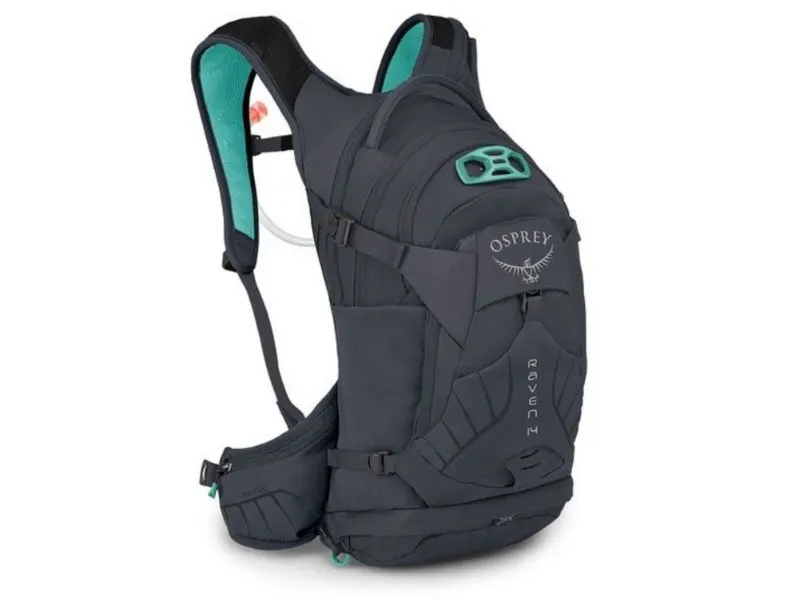 If you find yourself needing to pack everything and the kitchen sink, the Osprey Raven 14 is the pack for you. Doing a lot of uphill pedaling with kids and don't want them to have to carry their own water? The Raven 14 comes with a 2.5L hydration bladder that can keep you all hydrated for a decently long ride.
Not only does this pack have enough capacity for everyone's snacks and layers, it also comes with a separate pocket and a tool roll to keep all your tools organized. We love having this on board, making tools easy to find and easy to transfer between packs.
This pack has pockets galore and a LidLock helmet attachment if you need to stow your noggin protection before or after a ride. The women's specific design is also super comfortable and ergonomic.
Best High-Capacity Women's Mountain Bike Hydration Backpack (Runner-Up): Camelbak K.U.D.U. Protector 20 17L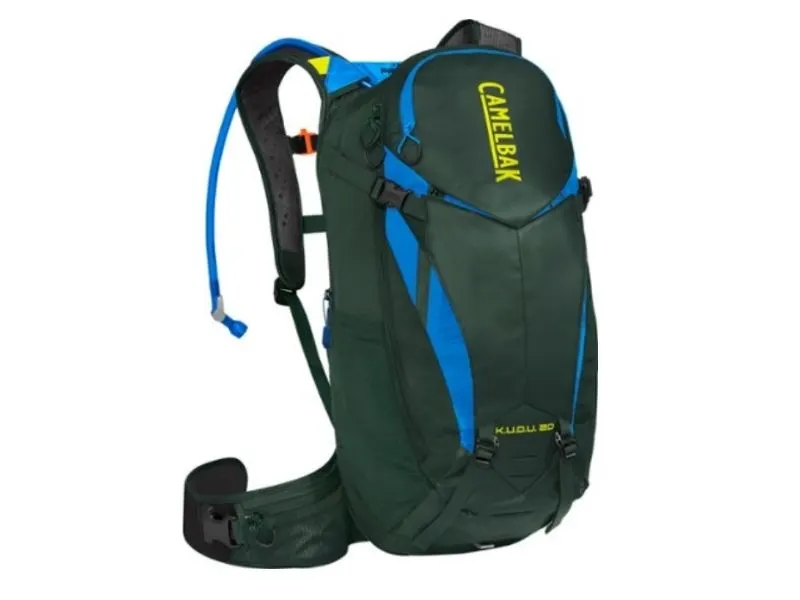 For true long-haul adventures, the Camelbak K.U.D.U. Protector 20 17L is everything you could possibly need and more. If you want the convenient hydration of a bladder pack but also need to bring all the things (diapers, sunscreen, jackets for the whole family, a giant bag of peanut M&M's) this pack can handle it.
The 3L reservoir and 17L gear capacity definitely make it a bulkier option, but if maximum capacity is what you're looking for then look no further.
If your goal is to carry water and not much else, the Osprey Salida 8 is an excellent minimalist pack. This pack still has enough space for a 2.5L bladder and a basic set of tools, as well as a LidLock for helmet storage, but is much more sleek than the higher capacity backpack options.
Best Mountain Biking Gear for Women: Shorts and Tights
Best All-Around Women's Mountain Bike Shorts: Wild Rye Freel Shorts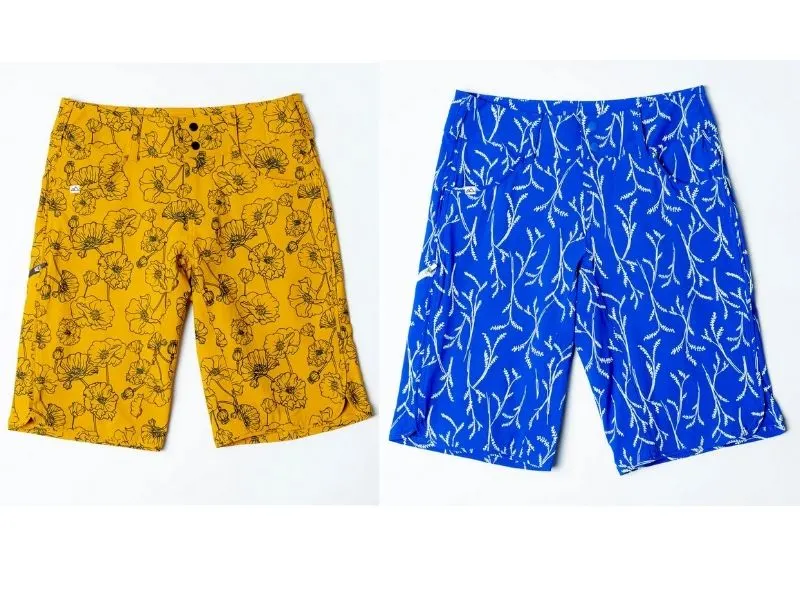 Durable, functional, and super fun – the Wild Rye Freel has it all! These shorts have just the right amount of stretch, and are the ideal balance of beauty and functionality. Deep pockets, tough fabric, and an ever-changing array of awesome prints make these shorts a top choice for whatever kind of riding you're into. Bonus: Wild Rye is a women-owned, women-run company!
Best All-Around Women's Mountain Bike Shorts (Runner-Up): Dakine Syncline Shorts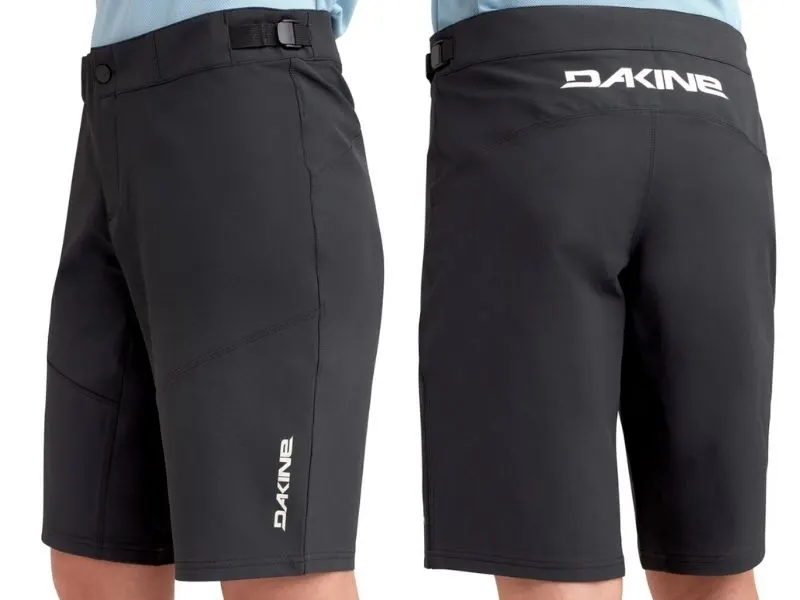 If a more simple aesthetic is what you're looking for, the Dakine Syncline is another super functional option. With an adjustable waistband to accommodate fluxuations in sizing and layering, these shorts also have an ideal balance of stretch, durability, and functional pockets.
Best Slim Fit Women's Mountain Bike Shorts: Gone Wild Rye Shorts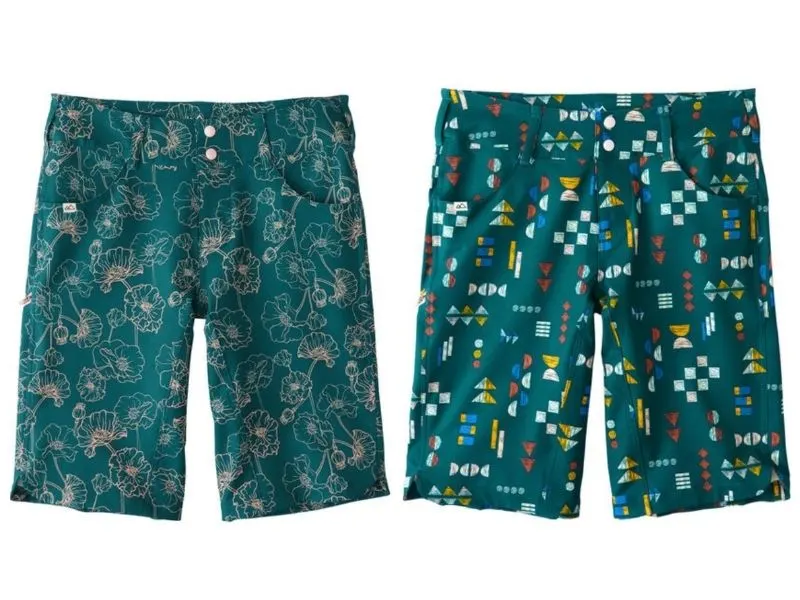 For those who desire a more fitted short or have a straighter figure, the Gone Wild Rye short (sold by Title 9) is another fantastic option. These shorts are very similar to the Freel, only we recommend sizing up on this style in order to achieve optimal fit. The fabric is slightly lighter (poly as compared to nylon-based), but the Gone Wild Rye still contains Wild Rye's signature water repellent fabric and UPF protection.
Best Women's Mountain Bike Chamois for Shorter Rides: ClubRide Drift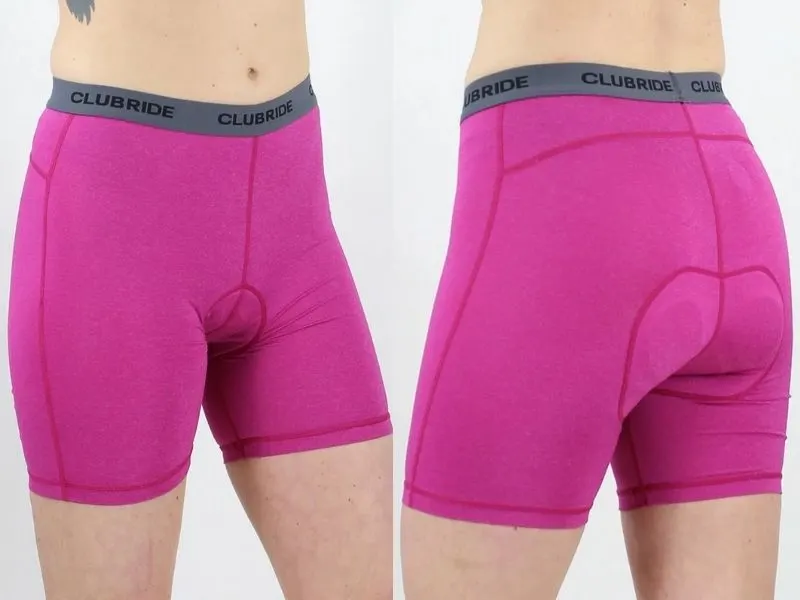 An ideal "everyday" chamois, the ClubRide Drift is made to fit discreetly under whatever layers you choose for commuting or single-tracking. With a comfort rating of up to 2 hours, this lighter weight chamois prioritizes breathability and minimizes bulk without compromising ClubRide's signature vibration dampening padding.
Best Women's Mountain Bike Chamois for Longer Rides: ClubRide MontCham
Recommended for optimal comfort on longer rides, the ClubRide MontCham is designed to keep you comfortable for 3-ish hours in the saddle. Soft, light, and quick-drying, this chamois is a dream come true for all-day adventures.
The MontCham is slightly longer than the Drift, and the padding is slightly thicker to provide optimal comfort for increased riding time.
If you're looking for a basic liner short to layer under baggies for shorter rides, the REI Link is an excellent value option. Lightweight, highly breathable, and easy to layer under just about anything, this is a perfect low profile chamois for times when you need a little bit of extra padding without the bulk.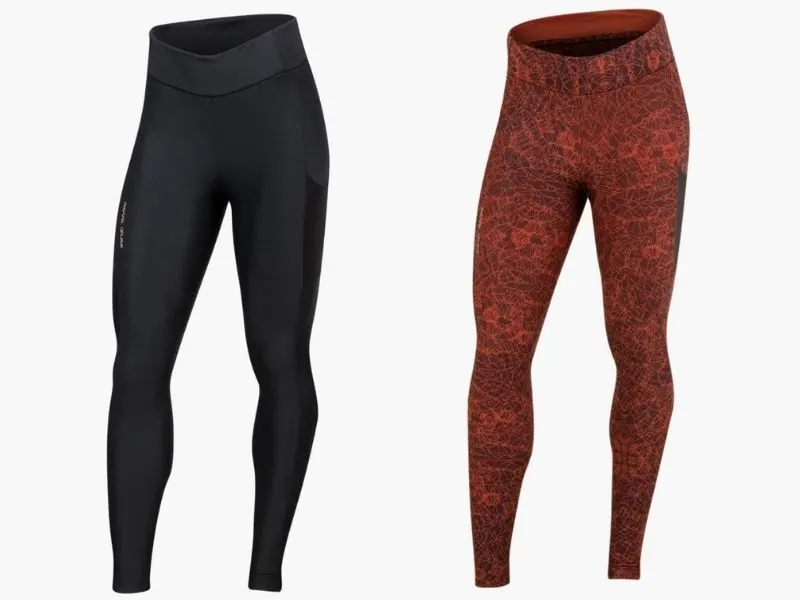 For shoulder season and mild winter riding, a padded tight is a great option either on its own or layered under your favorite MTB shorts. The Pearl Izumi Sugar Thermal checks all the boxes – comfy chamois padding, functional pockets, reflective accents, and a wide waistband to keep you feeling secure.
Best Mountain Biking Gear for Women: Bottom Line
Innovation is happening all over the place in the mountain biking community, and it is fantastic to see brands becoming more conscious of the specific needs of female-identifying riders with a wide variety of (normal!) body shapes. What are your favorite pieces of gear? What keeps you happy, comfy, warm, dry, and wild on the trail? Drop us your best recommendations in the comments!
Related Articles:
Best Mountain Biking Gear for Women
© 2021, Kids Ride Bikes. All rights reserved. Republication, in part or entirety, requires a link back to this original post and permission from the author.